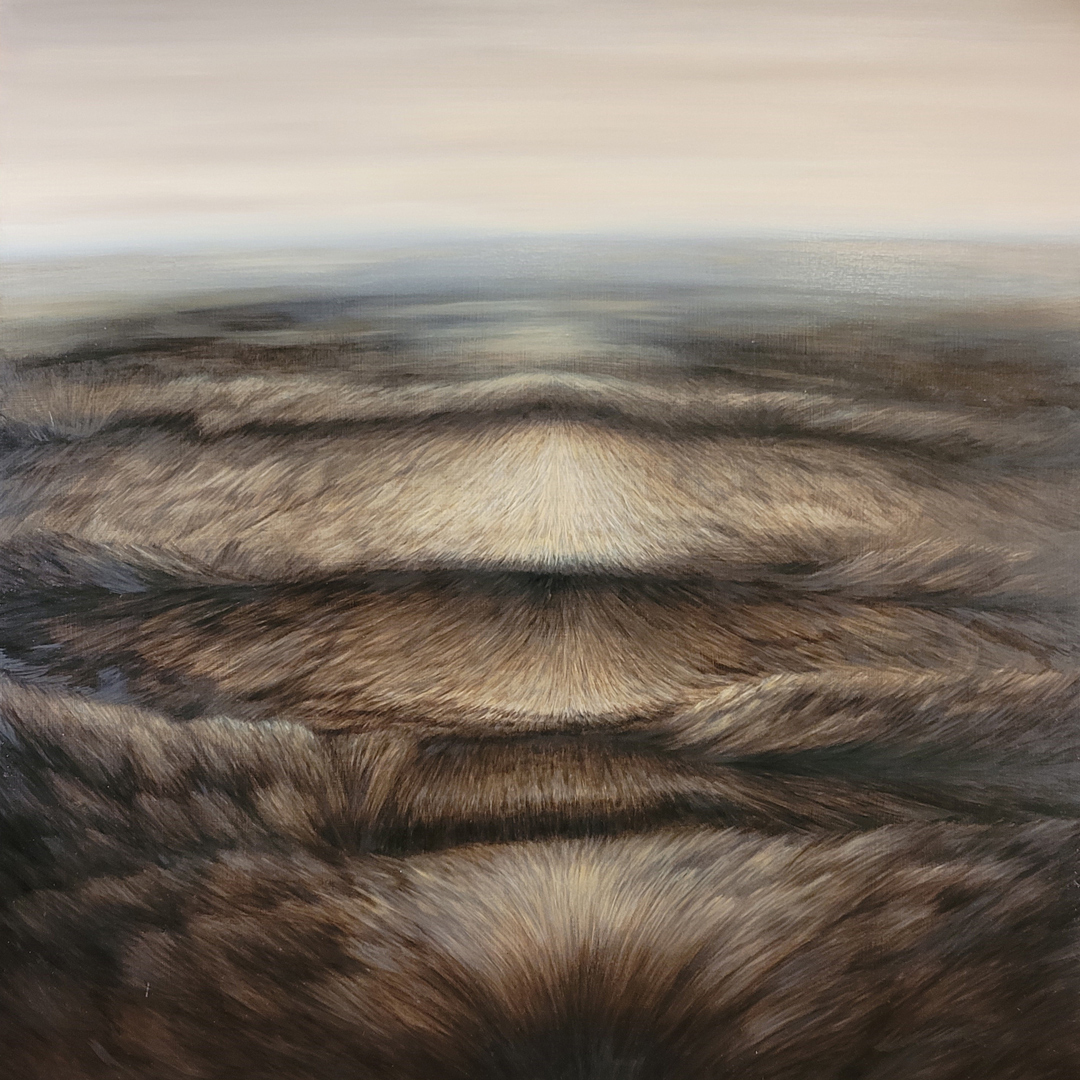 Opening Event
Friday 3 February 2023
6:00pm – 8:00pm
Layers of monochrome became earth, sky, abstracted fields, wheat and grass twisted, flattened and forced – a changed landscape. From Nina Keri's psyche comes images of Ukraine as the breadbasket. Food, sustenance, life – threatened again by war. Borderland consists of eight works painted in heartfelt response to Ukraine.
"For several years the theme of my artwork has been my maternal family history – of life in Ukraine before and during the Second World War. Specifically, the stories from my Russian Grandma. I have shaped her stories into forms that are carriers of a deep family narrative of survival and continuation despite the destruction of war. Part of me has always experienced Ukraine through my Grandma's stories. It is an almost fairy tale place in my psyche. In my mind's eye I see the farm, the many creatures that shared the life of the family, horses, cattle, pigeons, rabbits, a pet fox and a pet wolf, the great expanse of Steppe. green and verdant, where Grandma would ride. But as with all fairy tales, there is darkness and evil. I also see the cattle train taking my grandmother away, and her beloved uncle running after it. It's a real place, but I have never been there. Yet in my DNA lies the deep rich soil, maybe alongside bits of broken china, rusty nails and animal bones. To see this world of my imagination down the barrel of a soldier's gun, uploaded to tiktok, is almost indescribable for me.
On the 24th of February 2022, to my shock and disbelief, Russia invade Ukraine. Four days into the war I started painting without concept, in a cathartic state, to release my mental and emotional anguish. Layers of monochrome became earth and sky, abstracted fields, wheat and grass that's twisted, flattened and forced – a changed landscape. From deep in my psyche comes images of Ukraine as the breadbasket. Food, sustenance, life – all this is threatened again by war. I allowed myself free rein in the creative process. If an image came to mind, I would honour it. If there were suggestions in the beginning of a work, I would follow them. I have named this exhibition Borderland. It consists of eight works painted in heartfelt response to Ukraine."
– Nina Keri