Bon Odori Dance workshop
with Eri Mullooly-Hill Konishi and Yumemi Hiraki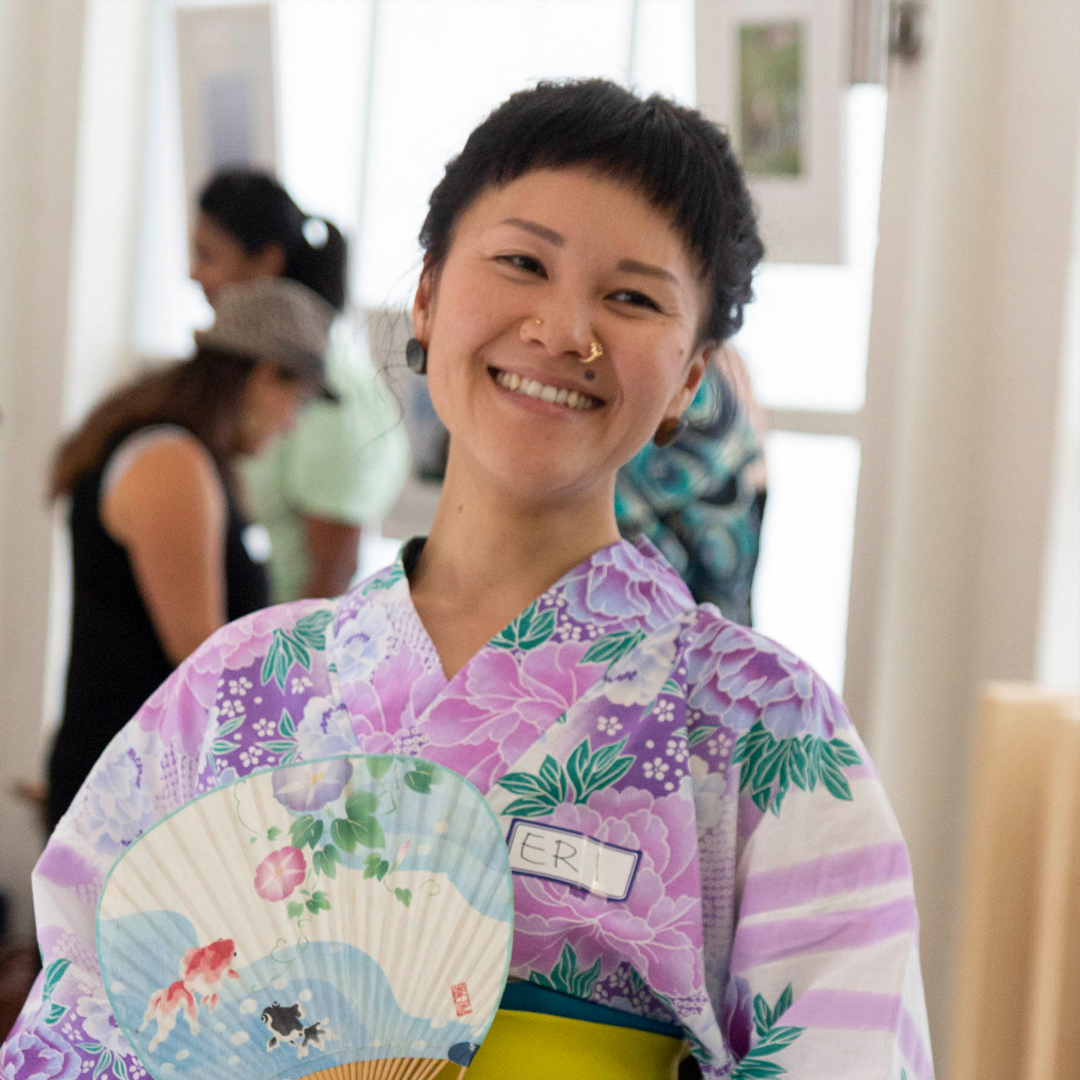 Join Eri and Yumemi to learn the traditional Japanese community dance, bon odori – which is danced at Obon festivals across the country. Attend the first workshop to learn the dance 5.30 – 6.30pm Sunday 7 Aug and then perform as a group as part of the opening night on August 11 where everyone will be invited to gather beneath the Obon lanterns to dance bon odori with the community.
---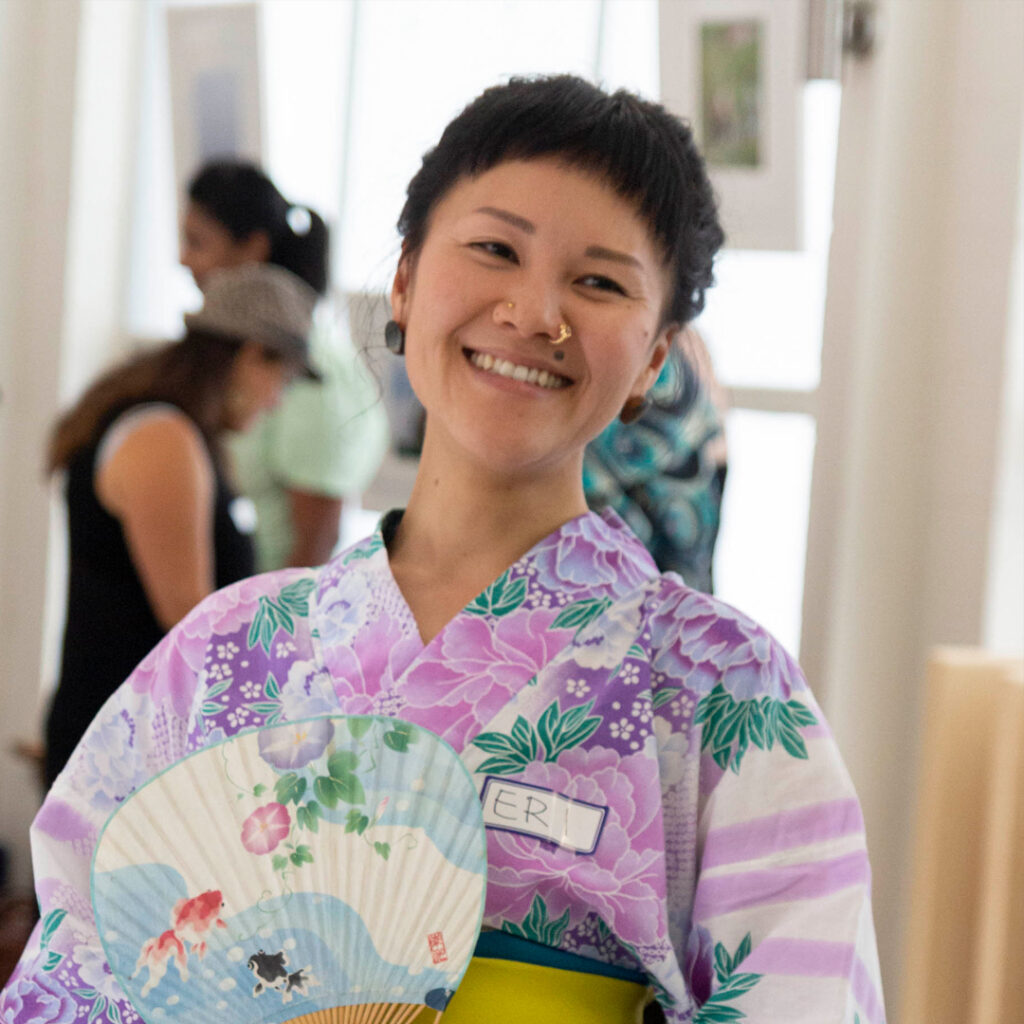 Eri Mullooly-Hill
Eri is a Dance Movement Psychotherapist and an inclusive movement artist who moves/dances with diverse communities. Currently Eri works for Second Echo Ensemble, an inclusive local performance company, o􀋞ers dance sessions at a day care centre for people with learning di􀋟culties, and performs at Faro restaurant at MONA. She also offers workshops and classes to general public. Eri has always been a believer of the power of dance that arises from within and connects us all beyond our perceived differences.
---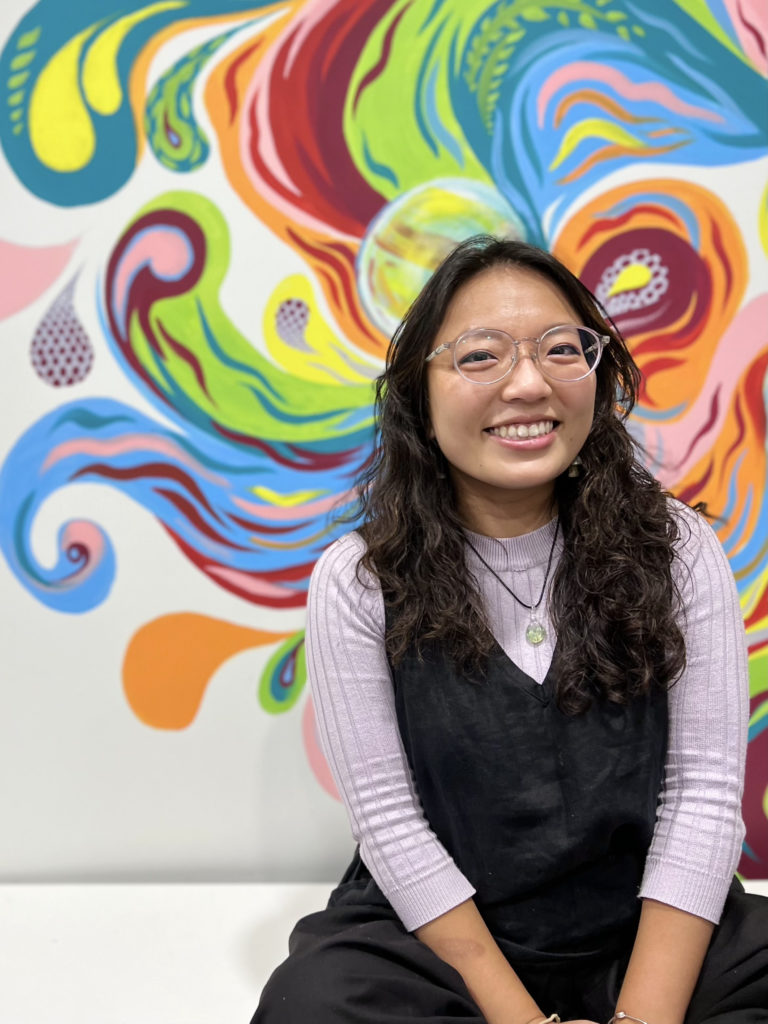 Yumemi Hiraki
Yumemi Hiraki is a multidisciplinary artist currently based in Nipaluna. Her practice delves into the interactions between memory, nostalgia, history and connection to place, while re-examining the relationship to her Japanese heritage. Viewing herself as a resident of cultural gaps, her works evokes a familiar yet foreign sense of longing, belonging and holding on, while hinting at life's inevitable continuity and ephemerality.
Yumemi is originally from Hiroshima, Japan. She completed her BFA(Sculpture and Spatial Practice) at the Victorian College of the Arts and has been an active Arts Worker while exhibiting and developing her practice in both Naarm and Nipaluna. Yumemi has a growing interest in community-based arts, mentorship and education, and currently also works as a Youth Arts Officer at the Youth Arts and Recreation Centre.
---