Birds in the Lightbox
Presented by Stitching and Beyond Inc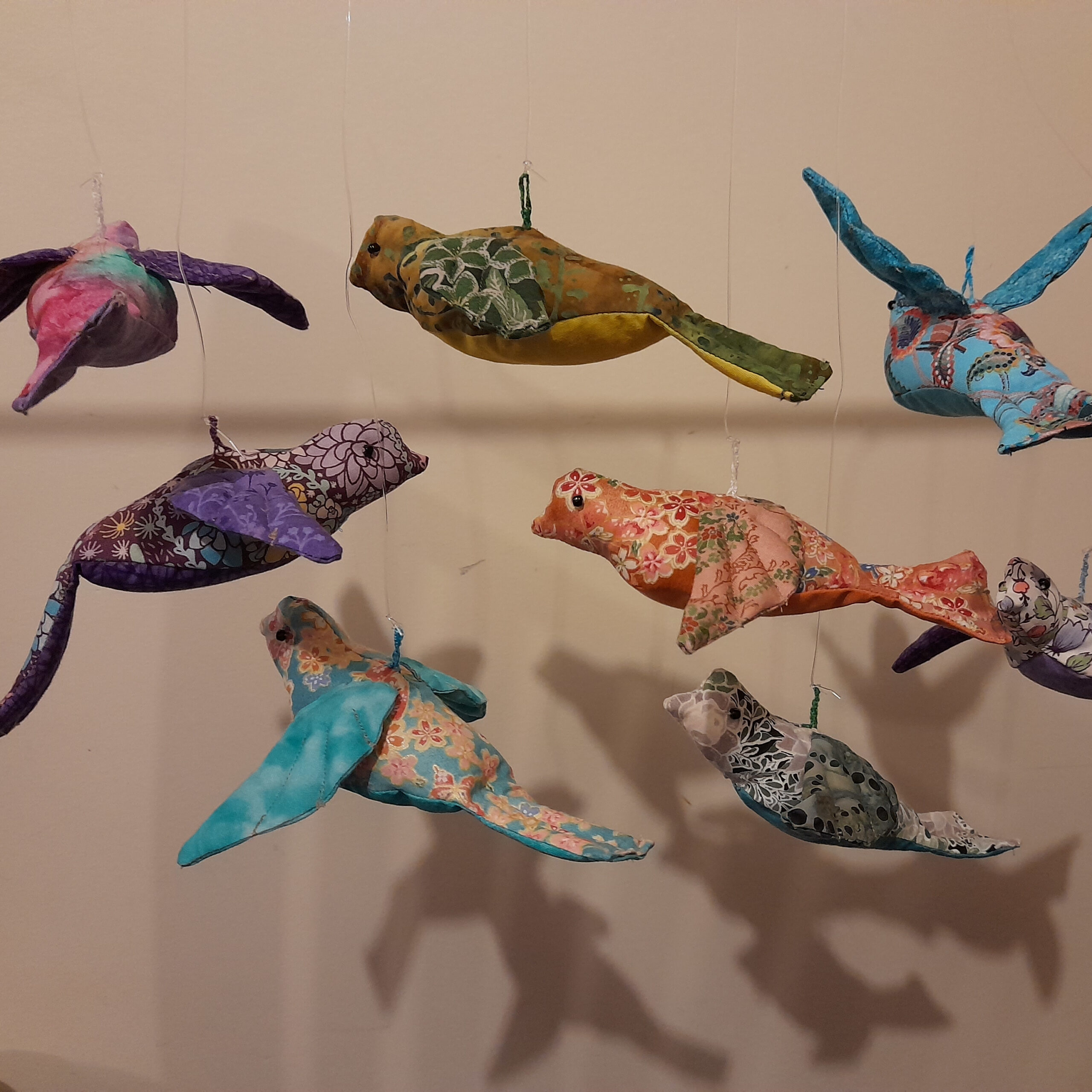 Presented by Stitching and Beyond Inc
A wonderful display of colourful and creative birds created by members of Stitching and Beyond to herald the coming of our Biennial Out of Hand exhibition.
Every two years Stitching and Beyond hold an exhibition to showcase the wonderful work of its member textile artists. Stitching and Beyond is a diverse group of textile artists exploring innovative approaches to textiles, fibre and mixed media arts. The Out of Hand exhibition is inclusive and open to all Stitching and Beyond members, whether they be professional or amateur artists.
Leading up to the Out of Hand exhibition, Stitching and Beyond create a themed display for the LightBox to help promote the exhibition. In 2023 the theme is Birds. This theme came about because many of our members were creating such beautiful birds and we decided that they needed to be displayed. The birds and nests on display are created from a variety of techniques and materials. Many are made from recycled fabric and other materials.