(All) Together
Ross Coulter, Meredith Turnbull & Roma Turnbull-Coulter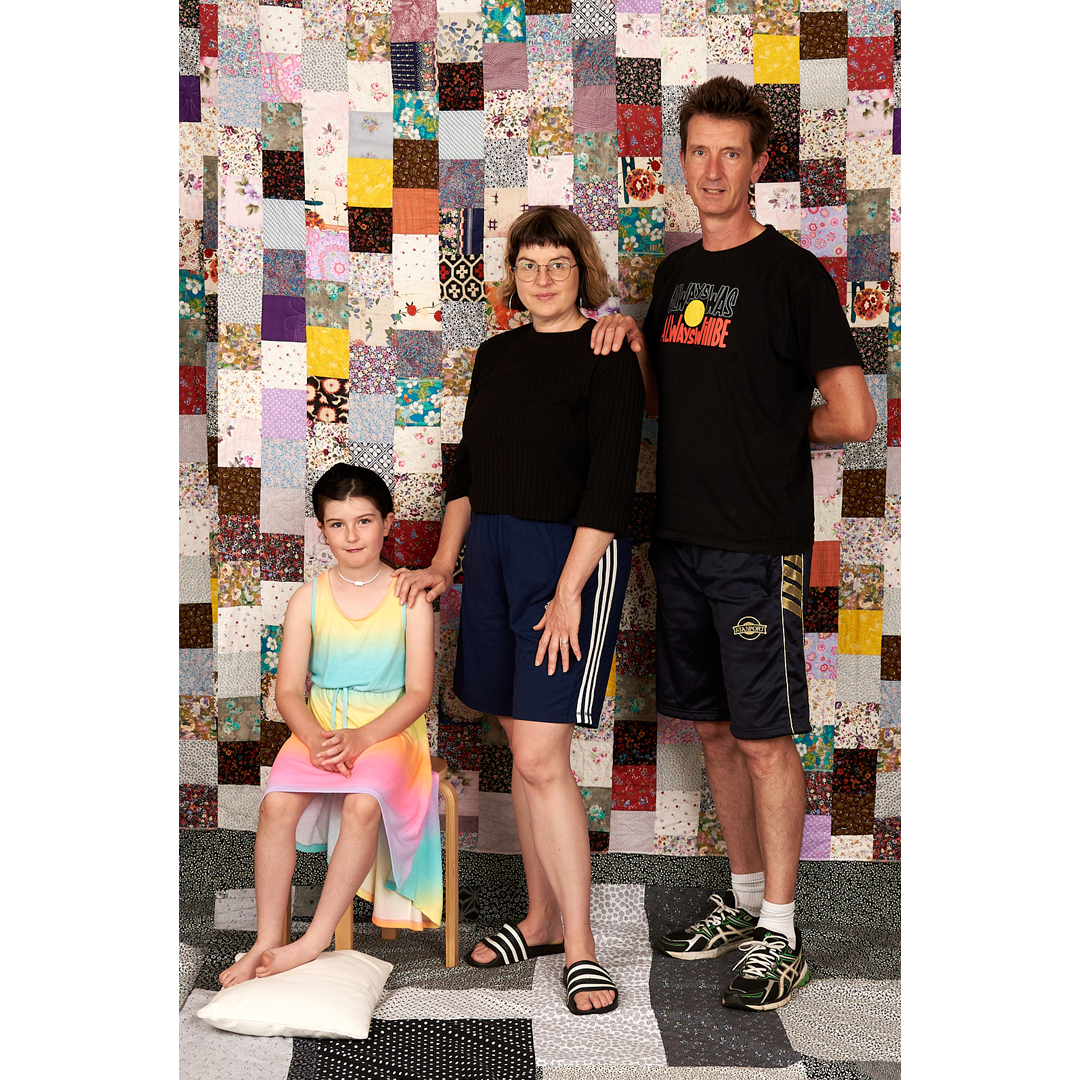 Proudly presented by Salamanca Arts Centre, (All) Together has its first iteration in Hobart. (All) Together is an open and collaborative project between the local community and artists Ross Coulter, Meredith Turnbull and Roma Turnbull-Coulter, who use photographic portraiture to expand modes and styles of representation of families and communities.
Portraits taken throughout their weekend residency at Salamanca Arts Centre in May, inform a very special exhibition of this photographic series of new and familiar faces.
This is an ongoing project for the artists which will form a larger body of work in the future.

Opening Event
Thursday 2 June 2022
5.30pm – 7.30pm
SOCIAL, 67 Salamanca Place, Hobart
RSVP here
Artist Talk
Friday 3 June 2022
5:30pm – 6:30pm
Join artists Ross Coulter and Meredith Turnbull in conversation with Simon Spain discussing their practice, collaboration and working with community.
Free to attend, all welcome.

Workshop
Saturday 4 June 2022
10.30am – 12.30pm

Explore and expand what portraiture can be – join artists Meredith Turnbull and Ross Coulter in their 'Awkward Family Portrait' workshop.
You don't have to be a family – you could be a friendship group, neighbours who enjoy dog-walking, a table tennis team, a book club, housemates or work colleagues. Come dressed all in denim, wear your mother's favourite blouse, bring your dog and feel the awkward…
Following a conversation about portraits and a drawing activity, the artists will help you create a unique group photo. After the workshop you will receive a digital photograph ready for you to display online or print!
---
Couldn't make the exhibition? Check out the 3D tour developed by Ross Coulter (www.coultercoulter3dvr.com)
---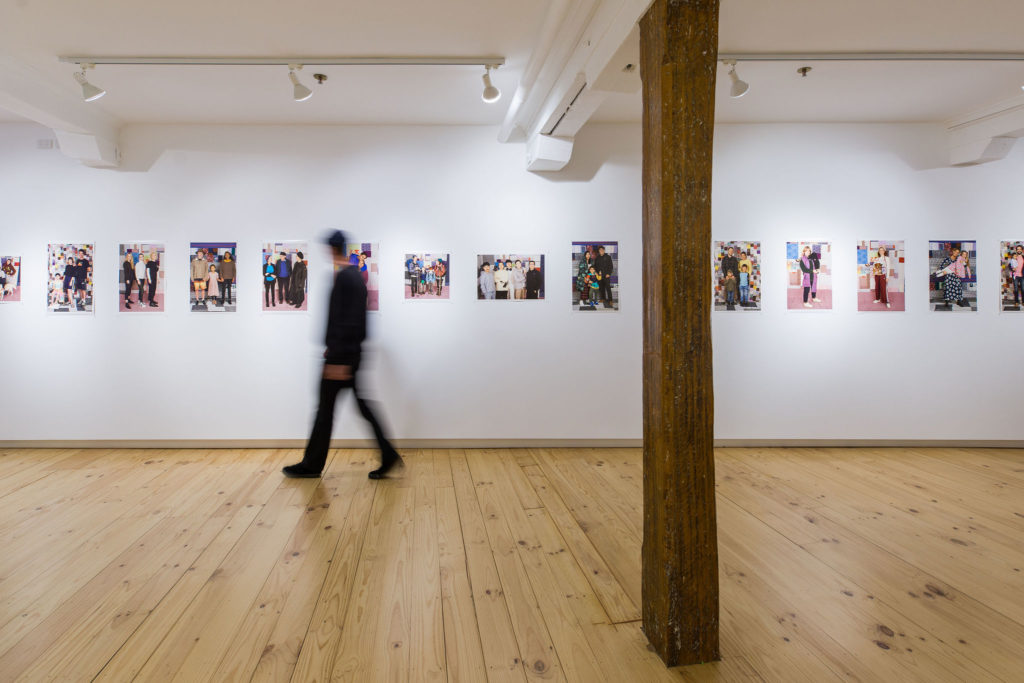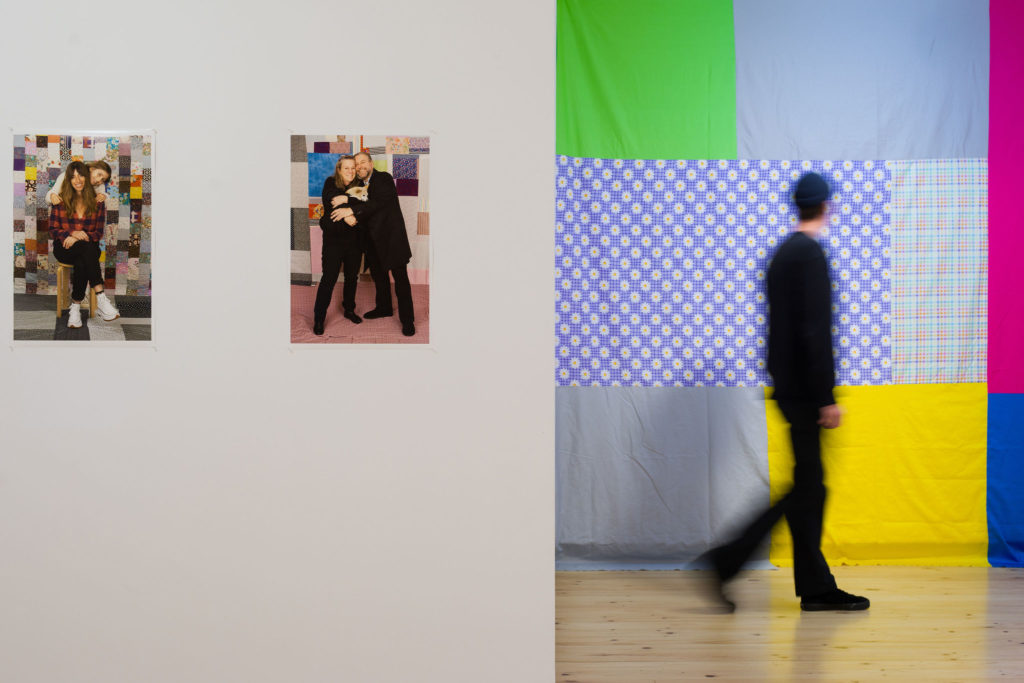 ---
Artists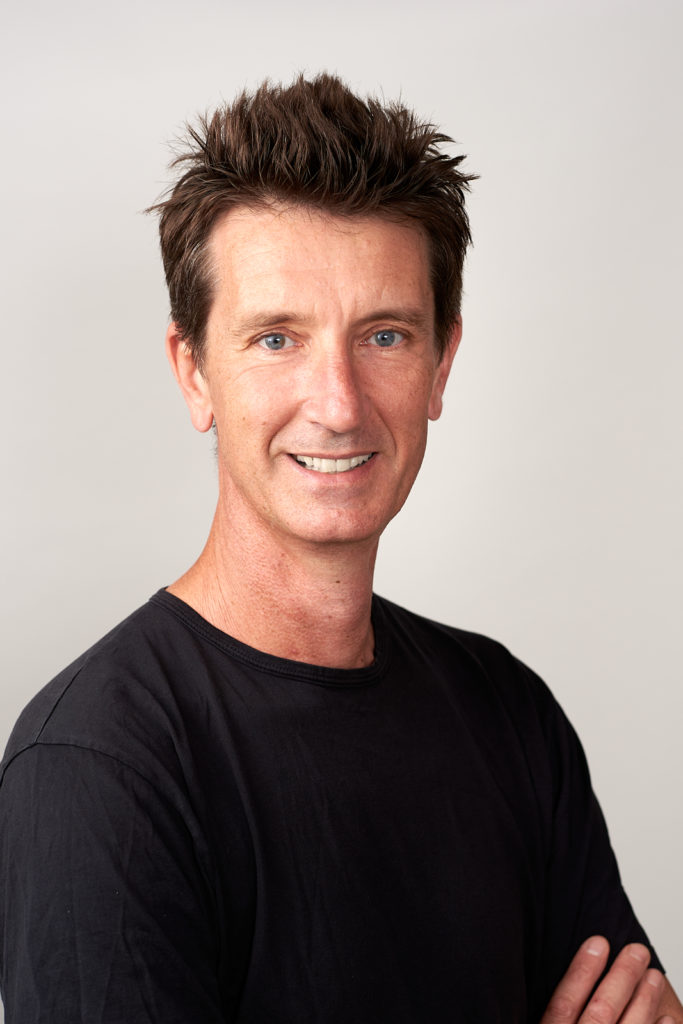 Ross Coulter
Ross Coulter is a visual artist with a BFA (Hons) and MFA (Research) from the Victoria College of the Arts. He has exhibited both locally and internationally at a number of gallery spaces. As the recipient of the 2010-2011 George Mora Fellowship at the State Library of Victoria he undertook a project that involved the release of 10,000 paper planes into the Domed Reading Room of the State Library of Victoria. His photographic series titled "Audience" (2013-2016) was exhibited at the NGV in 2017. In 2018 Ross developed and presented a photographic series titled "Corporate Portraits" that was presented at the Warburton Arts Centre. His recent artworks have been an exploration of photographic portraiture, performance and community participation. Ross has received numerous awards, artist residences and grants.
---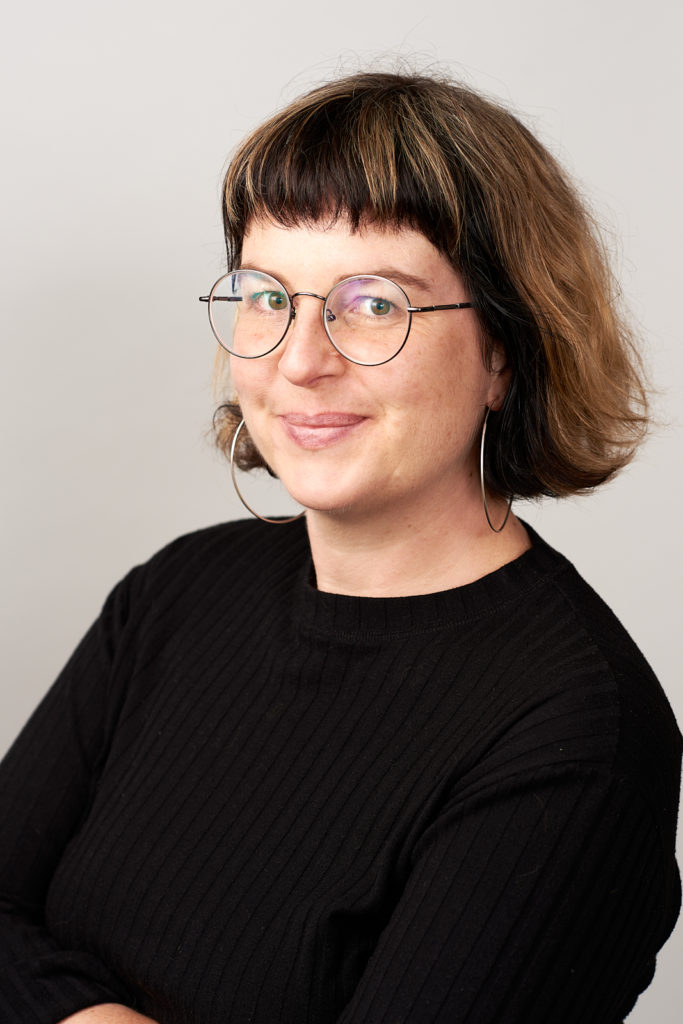 Dr Meredith Turnbull
Meredith's practice focuses on the world of things as the form-creating basis of culture. She is interested in making and material, and the experiential and temporal register of forms. Her practice engages various disciplines and approaches to making, writing and curating. Her artworks engage diverse scales, art historical traditions and genres – and manifest in connections between the body and; sculpture, images, decorative objects and jewellery.

Recent projects include Closer, Ian Potter Museum of Art, Melbourne University, 2018 and SHE TURNS at c3 Contemporary Art Space, Hardbody Sculpture at Daine Singer and Softbody Sculpture at Pieces of Eight in 2017. Turnbull has held solo exhibitions at Station, MADA Gallery, Pieces of Eight, Bus Projects, The Other Side, West Space, the Centre for Contemporary Photography, TCB and The Narrows. She has exhibited in group exhibitions at galleries including the Heide Museum of Modern Art, the Ian Potter Museum of Art, Melbourne University, the National Gallery of Victoria, Craft Victoria, Jam Factory, Adelaide, Melbourne Art Fair, the VCA Margaret Lawrence Gallery and the George Paton Gallery. Recent curated projects include Material Exchange at c3 Projects (2017), Form and Flex (2015) and Rock Solid (2011), Pieces of Eight, Melbourne, A Condition of Change, Sarah Scout Presents, Melbourne (2011), Risk Potential, Die Ecke, Santiago (2010) and Once More with Feeling, VCA Margaret Lawrence Gallery, Melbourne (2009).

Meredith Turnbull completed a Bachelor of Art (Honours) in Art History at LaTrobe University in 2000, a Bachelor of Fine Art (Gold and Silversmithing) at RMIT University in 2005 and a PhD at Monash University in the field of Sculpture and Spatial Practice in 2016. In 2016 Turnbull was co-editor (with Shelley McSpedden) of un Magazine issue 10.1. From 2006 to 2010 Turnbull was Gallery Manager and Curator of the VCA Margaret Lawrence Gallery. She was editor of the Australian Centre for Contemporary Art's online magazine ACCAMag from 2004 to 2005 where she also worked as a Project Manager and Assistant to the Artistic Director. Meredith has lecturered in Art History at RMIT University specialising in Contemporary Art and C20th Craft and Design. She currently Coordinator of Bachelor of Fine Art First Year in the Faculty of Art, Design and Architecture at Monash University.

Meredith Turnbull is represented by Daine Singer, Melbourne
---
Roma Turnbull-Coulter
Born in 2014, Roma Turnbull-Coulter is an emerging artist living on Boon Wurrung country. Her art practice includes painting, drawing, photography, video, performance and sculpture. Roma is in Grade 1, (when not being home-schooled due to COVID restrictions). Roma's first exhibition was in 2016 when she was invited to collaborate with her mother Dr. Meredith Turnbull in the group exhibition Mum at the Stockroom in Kyneton, curated by Claire Needham. Roma has exhibited with her parents in the annual c3 fundraiser, Faux Studio, in 2016. In 2018 and 2019 she exhibited with her contemporaries from Monash Caulfield Childcare Centre at Monash University Museum of Art for her Childcare End of Year exhibition. Mathew Ware, director of Muse du Strip, invited Roma and her father Ross Coulter in 2019 to create an exhibition for his gallery which was titled Roma + Ross.