A Mouthful of 'C' Words
by Mathew Cooke, Hera Fox, Stephanie Jack, Carrie McLean and Andy Vagg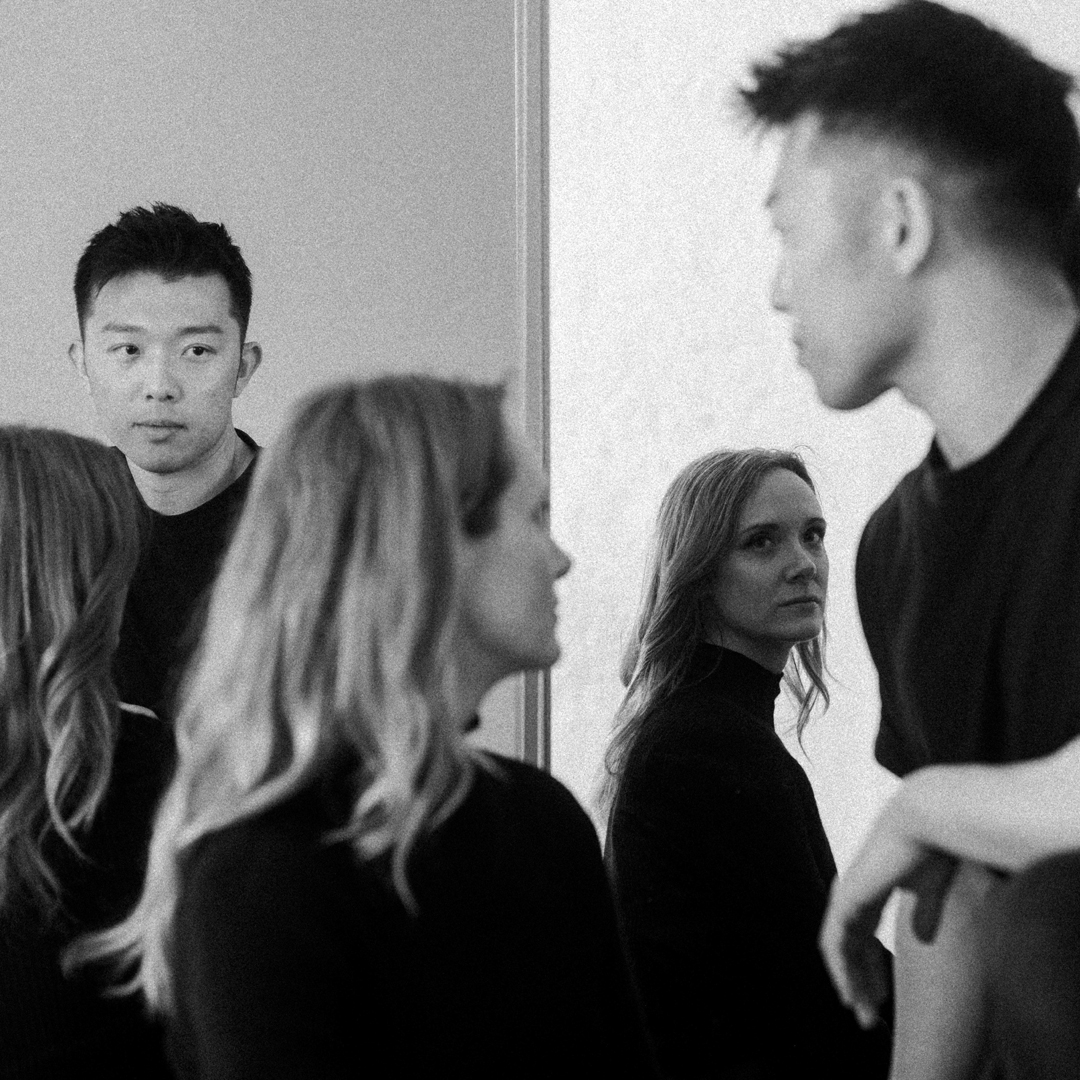 Inspired by a play that got its author charged with immorality, five authors have worked together to write the stories of ten couples—always played by the same two actors—that take place over a day and a night in the middle of a Hobart winter. Oh, and the characters have sex in every scene.
Thursday 23 February, 7–8.40pm
Friday 24 February, 8–9.40pm
Saturday 25 February, 2–3.40pm
Saturday 25 February, 8–9.40pm
Sunday 26 February, 7-8.40pm
Peacock Theatre, Salamanca Arts Centre
$30 – $40 (+BF)
Carrie McLean – Writer
Stephanie Jack – Writer
Hera Fox – Writer
Andy Vagg – Writer
Matthew Cooke – Writer
Chris Mead – Director and Dramaturg
Fengyi Liu – Actor
Jem Nicholas – Actor
Natalya Bing – Composer
Joshua Santospirito – Composer
Jason James – Lighting Design
Nicole Robson – Set Design
Lucien Simon – Producer
Steph Francis – Stage Manager
Inspired by the play that was banned on its 1903 publication, started a riot on its 1920 Berlin premiere, was shut down by police in Vienna a year later when its author was charged with immorality, La Ronde also inspired David Hare's The Blue Room, the musical Hello Again!, 18 movies (including by Max Ophüls and Roger Vadim) and Australia's own three hundred and sixty positions in a one night stand. This is a story with staying power, genuine insight, and a real point of difference—the characters have sex in every scene. Freud was a fan, really.*
In this new play, commissioned by Salamanca Arts Centre, five writers gather to give audiences an erotic, wild and wicked tour of an Australian waterside city. Spur-of-the-moment hook-ups, long-standing clandestine assignations and unanticipated encounters provide the prism with which to see real people, groping towards intimacy, awkward, curious, uncertain, sometimes finding relief, intermittently uncovering meaning, occasionally even discovering joy.
This is no suburban bump-and-grind mini-bus ride for voyeurs, but a rich, provocative and elegant dissection of desire and politics, their points of intersection, disturbing collisions and bewildering deviations. With a year of development, led by director and dramaturg Chris Mead, there's been time to get more than just a mouthful of those 'c words' up on the rehearsal room floor, but time to consult, champion, co-operate, construct and create.
Keen to move beyond the tacky, crass or salacious, this play takes the opportunity to plumb the depths of a city, its glorious geography, demographic contours, rental crises, immorality, failing parliament, ostentatious mid-winter festivals, stiff conservatism, dirty secrets, history, forgotten corners, psychosexual dynamics as well as some of its people, their yearnings, peccadilloes, transgressions, crimes of the heart, indulgences, confessions, gifts, cravings.
Two actors play all ten characters. You will have seen nothing like it. Not only is it a workout for the mind, for the senses, maybe even post-show for dating apps, but for the two crazy-brave actors Fengyi Liu and Jem Nicholas, it's the kind of job to keep you up at night, researching characters, locales and probable backstories. Quick changes and detailed vocal and physical behaviours are the order of the day as the characters range from 16 to 55 years old, and hail variously from Brighton, Smithton, Sandy Bay, New Town, the corner of Brisbane and Campbell, even Shenzen.
And the writers: Matthew Cooke is a data analyst; Hera Fox is already a legendary young playwright and cabaret hostess; Stephanie Jack is an Australian and Singaporean-Chinese actor, writer, and singer who has lived in six different countries and aboard a yacht; Carrie McLean is a playwright, founding member of Mudlark Theatre, an actor and mother of four; and Andy Vagg is an artist, writer, poet and performer whose work utilises post-consumer materials and objects to encourage positive social change.
Two musicians, Joshua Santospirito and Natalya Bing have composed the music for the piece. Bing/Santospirito create hypnotic improvised soundscapes using elements from classical improvisation combined with noise-improv-jazz. They often collaborate with visual artists and film-makers to create fully immersive performances. Bing/Santospirito has performed at major festivals and underground venues.
A Mouthful of 'C' Words is theatre at its most inventive, of-the-moment, in-yer-face, moving, ribald, shrewd, it shows and it tells.
---
Creative Team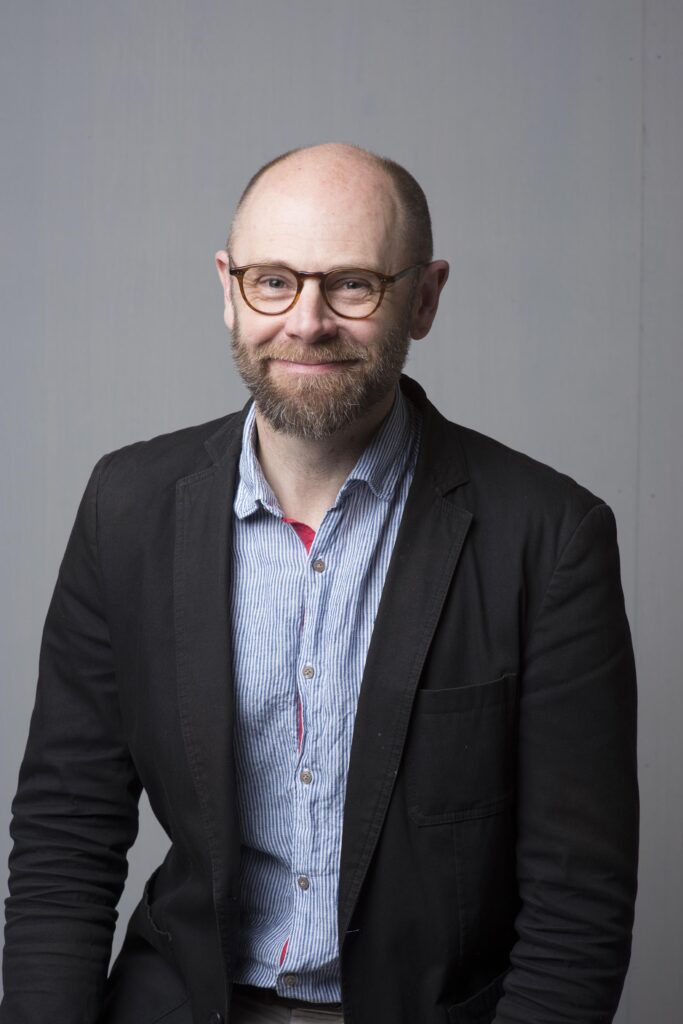 Chris Mead | Director
Associate Professor Chris is Head of Drama at the Victorian College of the Arts, Faculty of Fine Arts and Music, University of Melbourne. He has recently published Wondrous Strange: Seven Brief Thoughts on New Plays (Currency Press, 2022). Previous institutional position include: Literary Director, Melbourne Theatre Company; inaugural artistic director, PlayWriting Australia; Literary Manager, Sydney Theatre Company; Literary Manager, Belvoir; Curator, Australian National Playwrights' Conference; and Festival Director, Interplay, the International Festival for Young Playwrights. Recent directing credits include Ross Mueller's A Strategic Plan (Griffin Theatre, 2017), Richard Frankland's Walking into the Bigness (co-directed by Wayne Blair, Malthouse 2014), Ian Wilding's Rare Earth (NIDA 2011) and Quack (Griffin 2010), and Damien Millar's The Modern International Dead (Griffin 2008) which won Best New Play (Sydney Theatre Critics' Awards) and the WA Premier's Literary Award. He has a PhD from Sydney University. His Currency House Platform Paper on institutional racism and outreach strategies, 'What is an Australian Play?' was published in 2008. In the past five years he has worked closely with writers Anchuli Felicia King, Aidan Fennessy, Merlynn Tong, Emme Hoy, Andrea James, Elise Esther Hearst, Phillip Kavanagh, Louris van de Geer, Lally Katz, Brendan Cowell, Joanna Murray-Smith, David Williamson, Eddie Perfect, Hannie Rayson, Tom Holloway, Angela Betzien, Rob Sitch, Santo Cilauro and Tom Gleisner, and Steve Vizard.
---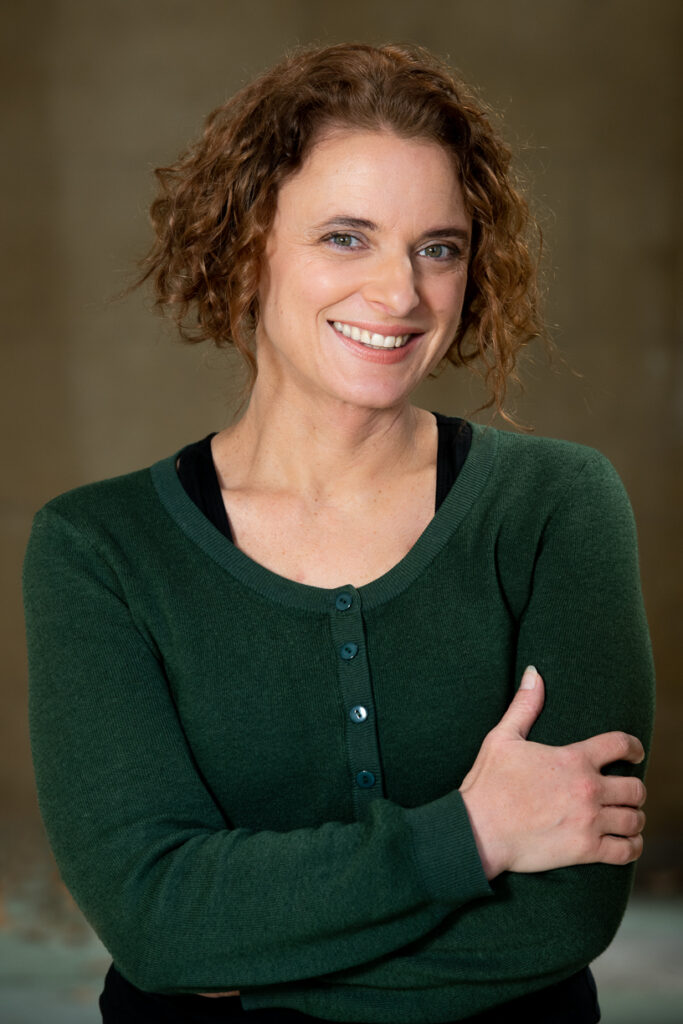 Carrie MacLean | Writer
Carrie McLean is a freelance writer, director, actor and mother of four based in Hobart. She holds a BPA from UTAS, and is a founding member of Mudlark Theatre and Radio Gothic. For Mudlark, Carrie has written the plays Beautiful: A Ghost Story, Strange Fruit, The Angels of Two Hoots, Mind the Gap, The Fools of Fire, Danger #31and Cafe. In 2012, she wrote Chasing a Sound Like Rain, a youth theatre project for SSYT performed for Ten Days, and the Gros Morne Theatre Festival.
For Radio Gothic, Carrie wrote The Hanniford Tapes for Dark MOFO (2018), and performed in The Pit by Briony Kidd and The Illustrated Girl by Alison Mann. In 2020, Carrie directed the one woman show Who Cares? by Helen Swain for a Tasmania Performs tour and was part of the Imprognosis collective, performing long form improvisation, for the Burning Desire Festival.
In 2021, The Motherload, a documentary theatre performance co-created over four years, premiered at Junction Arts Festival with TTC. Carrie will be performing in Hobart's Festival of Improvised Theatre with the Practitioners of Ephemeral Arts in 2022, and she is currently writing a solo theatre show called 100 F#@&ing Days.
---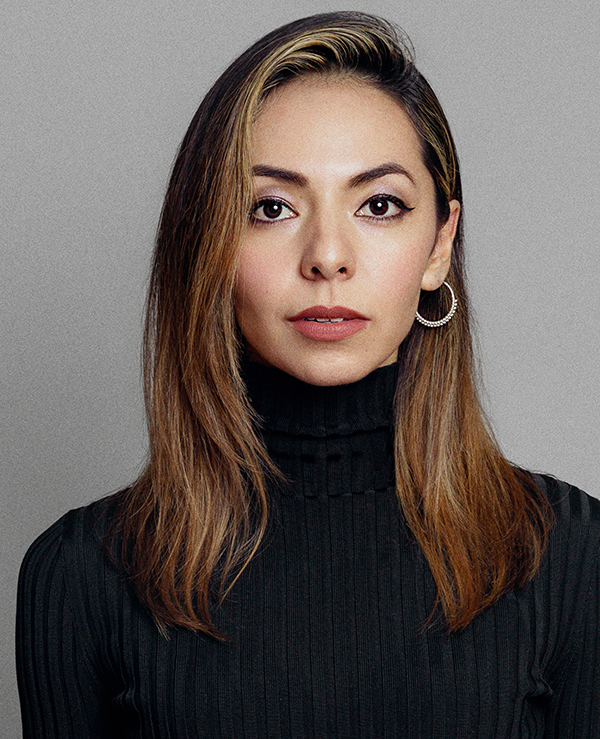 Stephanie Jack | Writer
Stephanie Jack is an Asian Australian actor and writer based in nipaluna/Hobart. She completed an M.F.A. Acting at Harvard's American Repertory Theater Institute, including a semester at the Moscow Art Theatre School. Her performance highlights include acting alongside Essie Davis and Marta Dusseldorp in Archipelago Productions' The Maids; playing the Queen in the N.Y. Times' Critics' Pick musical The Light Princess; and a recurring role in Amazon Prime's upcoming television series, Deadloch. In 2021, Stephanie was the Tasmanian Theatre Company's Associate Artist, and a core member of MONA's Faro Ensemble. As a writer, she has contributed to Forty South, Peril Magazine, Mixed Asian Media, and Doyenne. Stephanie is currently developing a play called Mixed Feelings, a deep dive into mixed race heritage and modern Chinese culture, with the support of Asialink, a Regional Arts Fund Fellowship and Arts Tasmania. In 2022 she received the Margaret Scott Young Writer's Fellowship at the Tasmanian Literary Awards, and was recognised by Asialink/University of Melbourne as one of 40 under 40 Most Influential Asian Australians.
---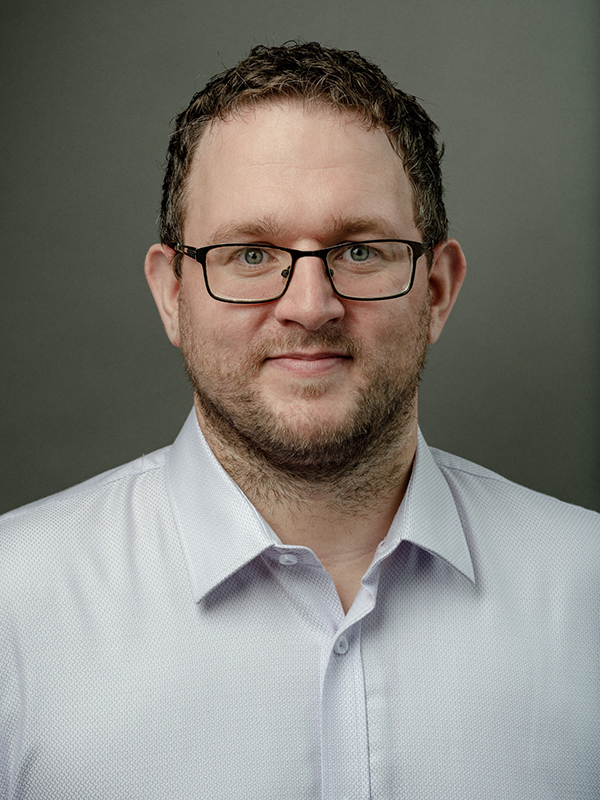 Matthew Cooke | Writer
Matthew Cooke is a screenwriter and playwright from Hobart, Tasmania. He specializes in zeitgeist humour and is passionate about telling authentic LGBTQIA+ stories.
He was also a poet for forty-five harrowing minutes in high school, after his year nine English teacher came up with a cruel and unusual punishment during detention. The poem he wrote that lunchtime, titled A Day in the Life of Matt Cooke, later won an award in a national competition.
His most recent credits include completing Wide Angle Tasmania's End Game program in 2019, and co-writing Uni Revue: Pundemic in 2020.
---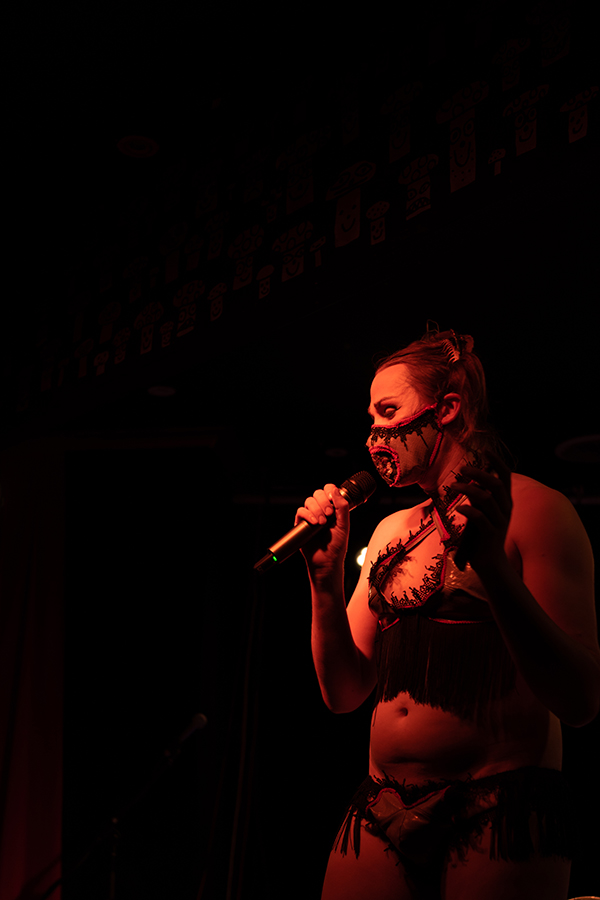 Hera Fox | Writer
Hera is a playwright, and circus & cabaret creator based in nipaluna (Hobart). Having grown up in the Huon Valley starting in community musicals, they have had a varied career in burlesque and drag to circus and acrobatics. Now they have found their voice as a transgender woman returning to song and cabaret creating work for and by transgender people. Her plays have endeavored to assist in changing the culture of the live performing arts, to be more inclusive, and to not take itself too seriously. She has a tendency to write about love, lust, and loss, with a style reflecting reactions of your various ex partners.
They are the founder and artistic director of QT Cabaret, a space for transgender and gender queer performers to trial new cabaret and circus work, which won Artfully Queers unifying voice award 2019. Hera is also the winner of 2020's Out For Australia Community Champion award.
---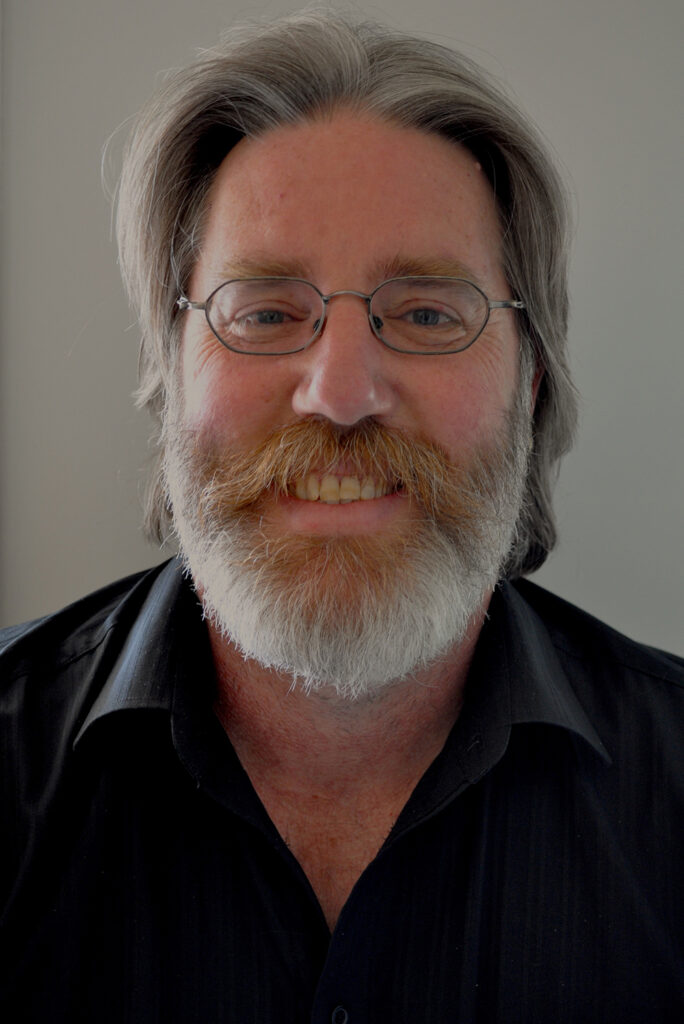 Andy Vagg | Writer
Andy Vagg is an artist, writer, and performer. His art practice explores the qualities and limitations of contemporary existence, and how the choices we make inherently effect, respond to, and delineate social evolution. He creates work in social contexts, to activate spaces to form literal and metaphorical platforms for the development of ideas to encourage positive social change. His work utilises post consumer materials, to create installations, sculptures and objects. His performances explore the role of religion, liturgy and ritual in a contemporary secular context, and how they can help us come to terms with the rapid changes brought about by industrialisation, globalisation and climate change. Andy has created work in public and private spaces in Newcastle, Sydney, Melbourne, Launceston and Hobart. He has collaborated with community in colleges, high schools, primary schools, community centres, and child and family centres.
---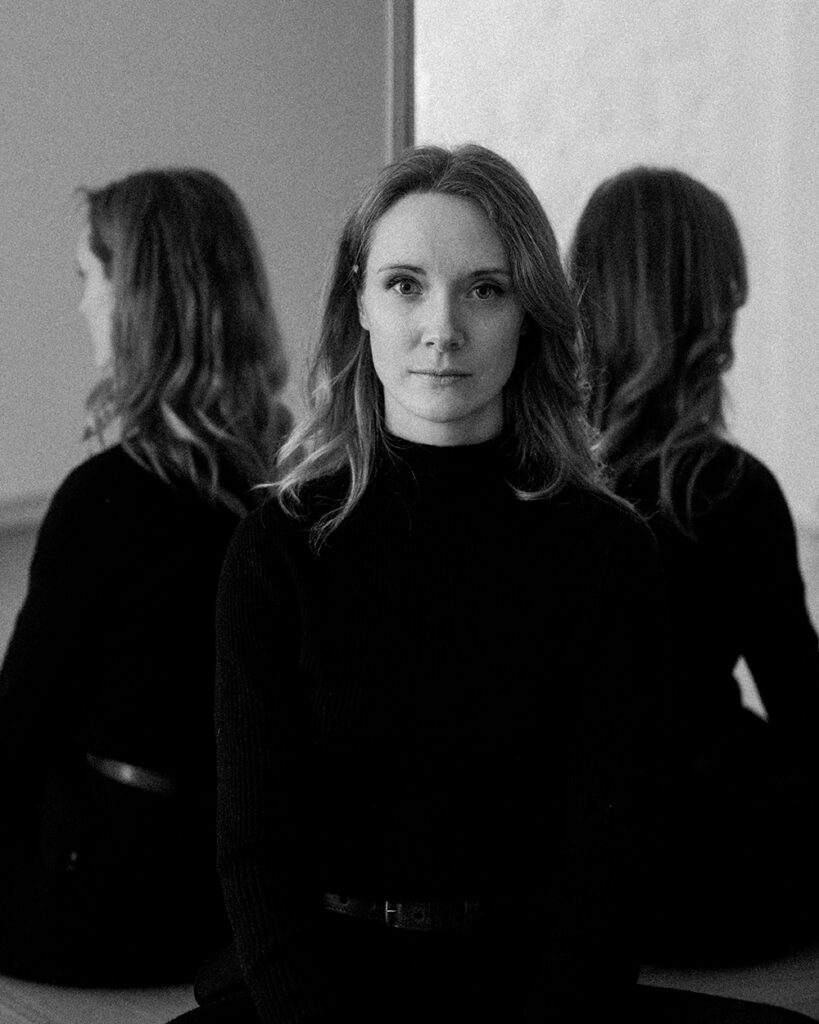 Jem Nicholas | Actor
Jem Nicholas has worked as an actor in Australia, New Zealand and New York. Jem holds a Bachelor of Performing Arts from Monash University, and has since further her studies at the Susan Batson Studio NY, 16TH Street Actors Studio and The Melbourne Actors Lab. Jem has also trained with Hollywood Director and coach Kim Farrant. Some of her notable theatre credits include playing Carrie in 'Rules for Living' (Red Stitch Theatre), Sylvia in 'You Are the Blood' (Spinning Plates Co.), various lead roles in 'Song Contest, Almost Eurovision Experience' (Glynn Nicholas Group), Vendla in 'Spring Awakening' (Monash University), and many more. Jem has also appeared in ABC's 'Dr Blake Murder Mysteries,' directed by Diana Reid, and as Elizabeth in 'The spirit of the Game' (Shearwater Entertainment). Jem is an independent play write and physical theatre performer and puppeteer and has received a Green Room Nomination for Best Actress in an Ensemble for her role as Rose in 'Love, Love, Love' with Red Stitch. She is currently training in the Alexander Technique in Hobart and will graduate as a teacher in 2014.
---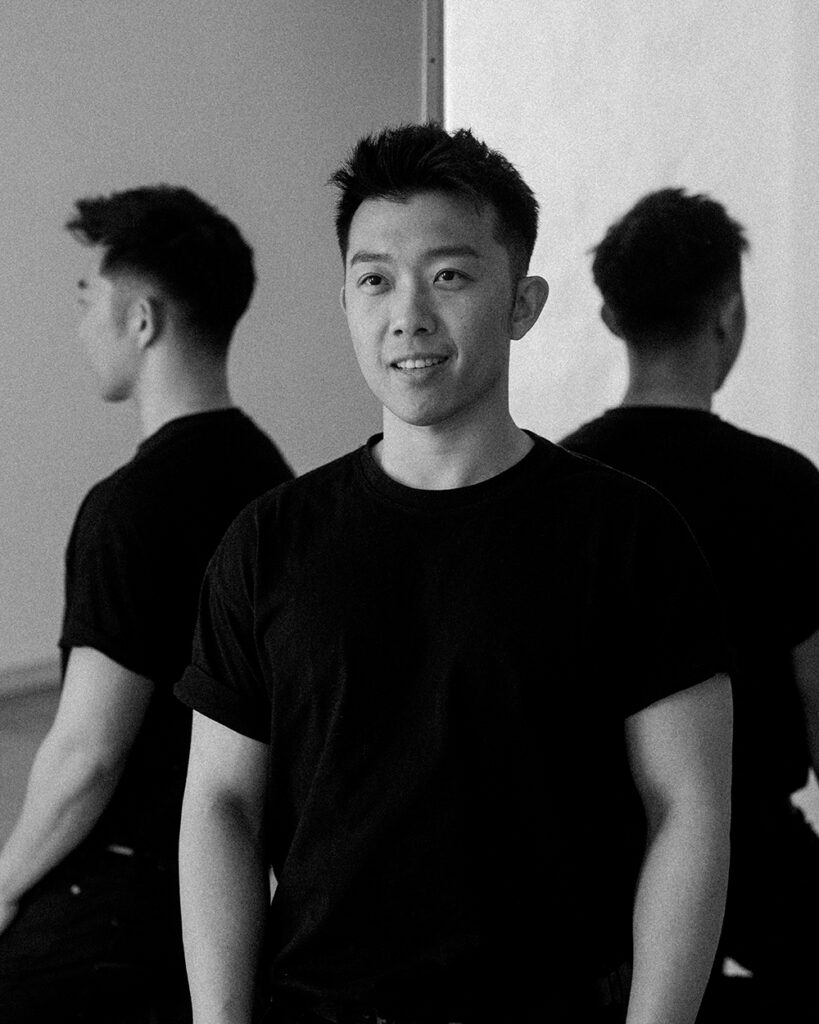 Fengyi Liu | Actor
Fengyi Liu studied Master of arts and cultural management in University of Melbourne, then went to Columbia University in the U.S, studying contemporary theatre as an exchange student. In 2020, he came to the University of Tasmania, studied theatre and performing arts, during which time he also performed in a number of critically acclaimed community theatres productions. As a theatre practitioner, he has directed and performed in 21 productions in Australia. He is also the artistic director of Do Theatre. Do theatre is a team of 13 people from linguistic diverse background and they are all passionate about developing multicultural theatre arts and with related experience accordingly as well. ENE World, as an event management company, support the production in administrative, marketing and management role. Do Theatre and ENE World have been worked with each other from March 2021 and presented more than 2 shows in Hobart, and staged the Last Laugh at Anywhere Festival Brisbane this year (winning best theatre show).
---
Natalya Bing & Joshua Santospirito | Composers
Natalya Bing is a classically-trained concert violinist with decades of experience performing at Opera houses with symphony orchestras and underground dive bars. She currently performs with Hartz Trio, Van Diemens Band, Warner Smith & Bancroft and occasionally with the Tasmanian Symphony Orchestra. Joshua Santospirito is a multimedia artist, writer, experimental musician/performer and an award winning graphic novelist. As a musician he has performed solo for 20 years across Australia and Europe but can usually be found these days in his studio making marks with ink on paper or in the garden with his chickens.
---
Jason James | Lighting Designer
Jason has worked as a designer for over fourteen years; creating designs principally for new works. His recent credits include design for Backwards from Winter, Echos, The Barbarians, and Kimisis IHOS Opera; Riddle of Washpool Gully, Red Racing Hood, Big Baby, Pip and Pooch, Shadow Dreams, Sleeping Horses Lie, and Love Terrapin Puppet Theatre; Babel Invisible Practice, Merchant of Venice Loud Mouth, What Rhymes with Cars and Girls, Born from Animals, Branch Book Bench, The Company I Keep Tasmanian Theatre Company; Flux, Wild at Heart, Motel Dreaming Unconscious Collective; Abandoned Dances, Episodes, Birds, Sing for Me Mature Artists Dance Experience. Fall, Winter, Spring Second Echo Ensemble.
Jason has developed a broader arts practice around light, sound and projection over the last seven years. He is recently graduated with a Fine Arts Degree from the Tasmanian School of Art, and has had several artworks presented in festivals, and galleries, around Tasmania. Recent works include Wind and Waveforms Kingston Beach Arts Hub 2018, Eat Art Moonah Arts Centre 2018, The Search The Unconformity 2016, and Angry Electrons Dark Mofo 2015.
In April 2022 he curated the video art survey exhibition Photons at Moonah Arts Centre.
---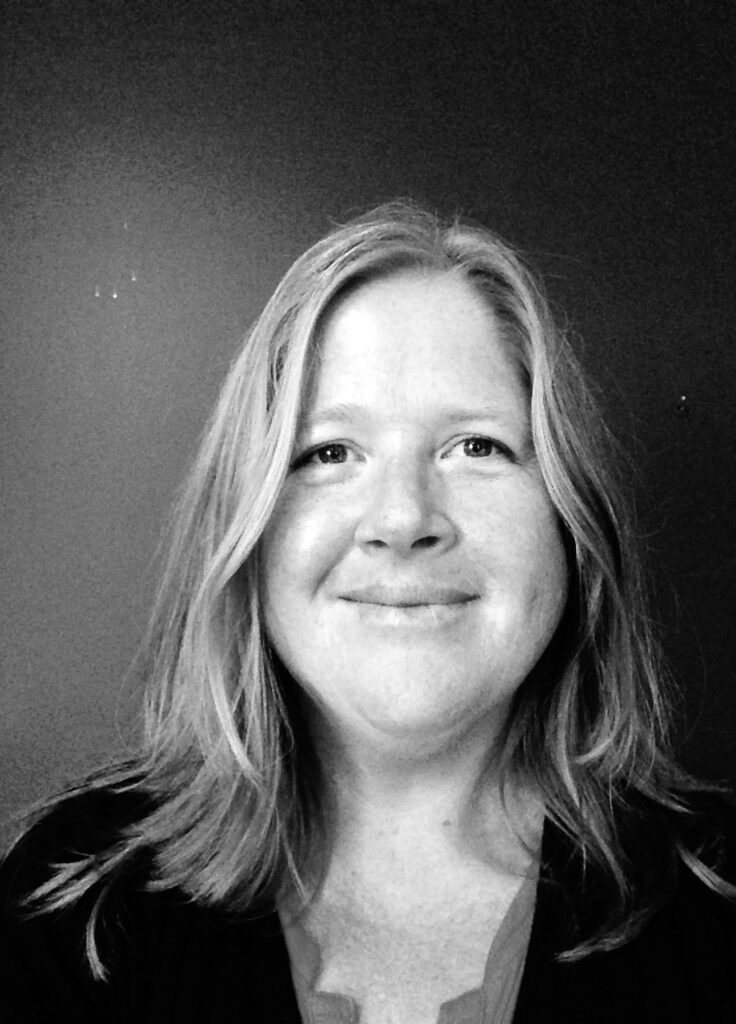 Nicole Robson | Set Designer

Nicole has a Masters in Fine Art, she works primarily in photography and design. Nicole traveled to Lausanne, Switzerland to participate in reGeneration2: tomorrow's photographers today, launched at the Musée de l'Elysée. and touring to countries such as China, South Africa, USA, and France. Nicole received a Marie Edwards Travel scholarship to attend the opening and folio review at the Aperture foundation in New York. This exhibition also included a publication of the same name, printed by Thames and Hudson.
Nicole has had exhibitions in CAT Gallery (Contemporary Arts Tasmania), Queen Victoria Museum, The Australian Centre for Photography in Sydney and a solo exhibition at The Edmund Pearce Gallery, Melbourne. Nicole is represented by Penny Contemporary Gallery.
Nicole Master's exegesis explored the theatricality in the domestic space, examining the suburban 'home' as a performative space. Over the last 10 years Nicole has taken her design and visual art experience into theatre environment. Working closely with various organisations such as MADE (Mature Artist Dance Experience), in productions such as Pane, Sing For Me and Episodes, as well as Invisible Practice, creating sets for Brittle, and F*ck and Salamanca Arts Centre, with the design and construction for the SAC Art Ball.
Most recently Nicole worked on the set design for the Opera, The Call of the Aurora by Joe Bugden and with Sacred Heart School, designing and constructing the set for their major combined high school and primary school production, Sinbad.