2023 Hunter Island Press Mini Print Exhibition and Sale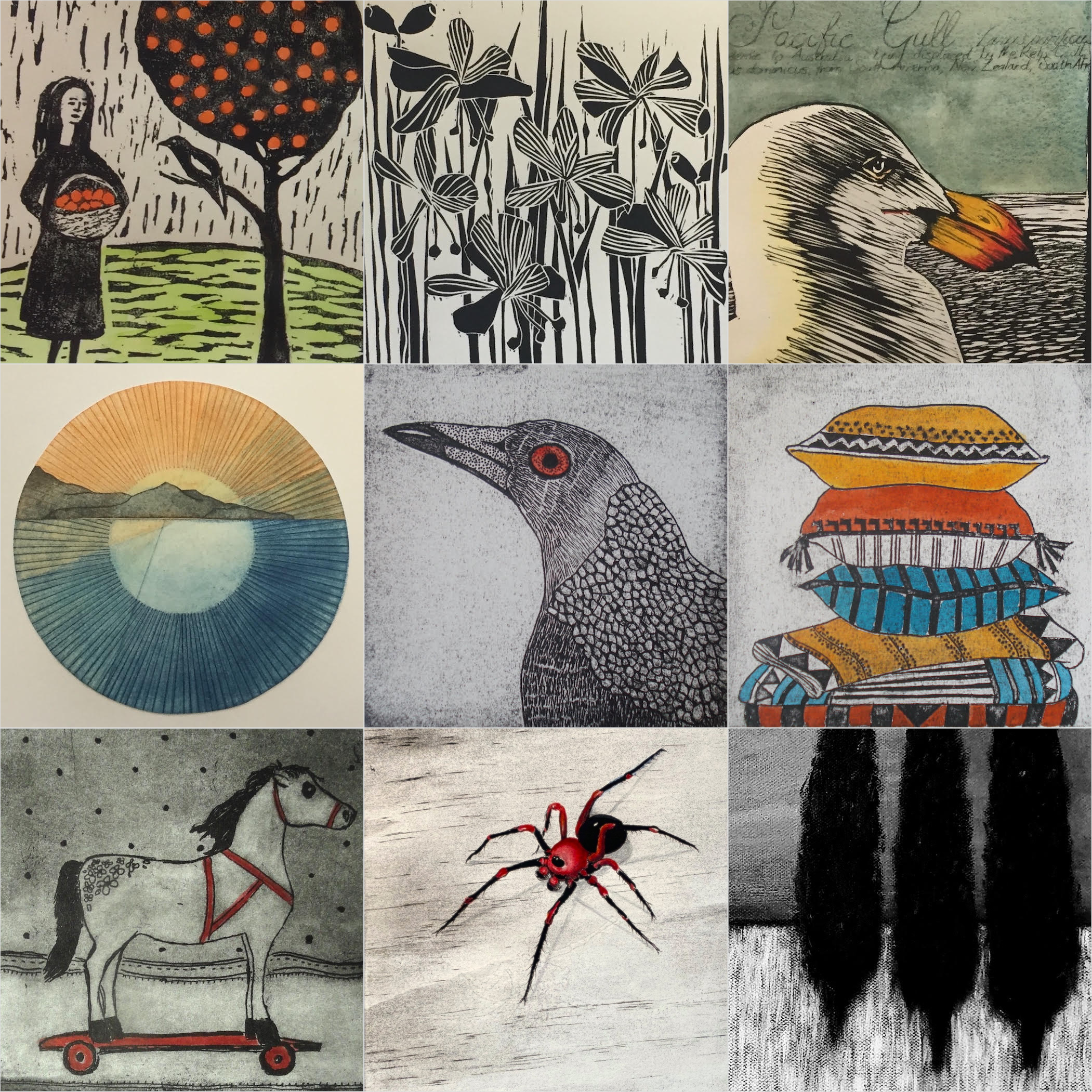 Daily opening times:
15 – 27 November, 2023
10am – 4.30pm
All works $40 – original artists prints by Hunter Island Press members. Mini print size is 21 cm x 21 cm. Great to collect. Prints make unique gifts. A wide range of print media and artistic subjects on display.
The annual Hunter Island Press (HIP) Mini Print Exhibition and Sale showcases the different printmaking techniques and variety of subjects undertaken by its members.
The fine art prints are all a uniform paper size of 21 cm x 21 cm and are affordably priced at $40 each.
The work is pegged around the room and customers are encouraged to help themselves to the print they would like to purchase in an untraditional gallery style way. As a print is sold, it is replaced with another by the same printmaker. This may not necessarily be the same subject or technique as participants are unrestricted for this Exhibition. Sales are made on a first come, first serve basis.