Salamanca Arts Centre's Arts Retail Spaces evolved with the objective of providing subsidised retail spaces for emerging, mid career and established Tasmanian art and design businesses.
Location
Arts Retail Spaces are located on the Ground Floor in the Young, Morrison and Willis Buildings and on Level 1 in the Young Building. Most of the Arts Retail Spaces are accessed via the Young Arcade and Morrison Arcade from Salamanca Place.
In 2019, several Spaces were re-zoned from Arts Retail to Courtyard Workshop.
The Arts Retail Spaces include:
Space 003
Space 005
Space 006
Space 007
Space 008
Space 009
Space 010
Space 014
Space 015
Space 016
Space 020
Space 021
Space 109 (Level 1)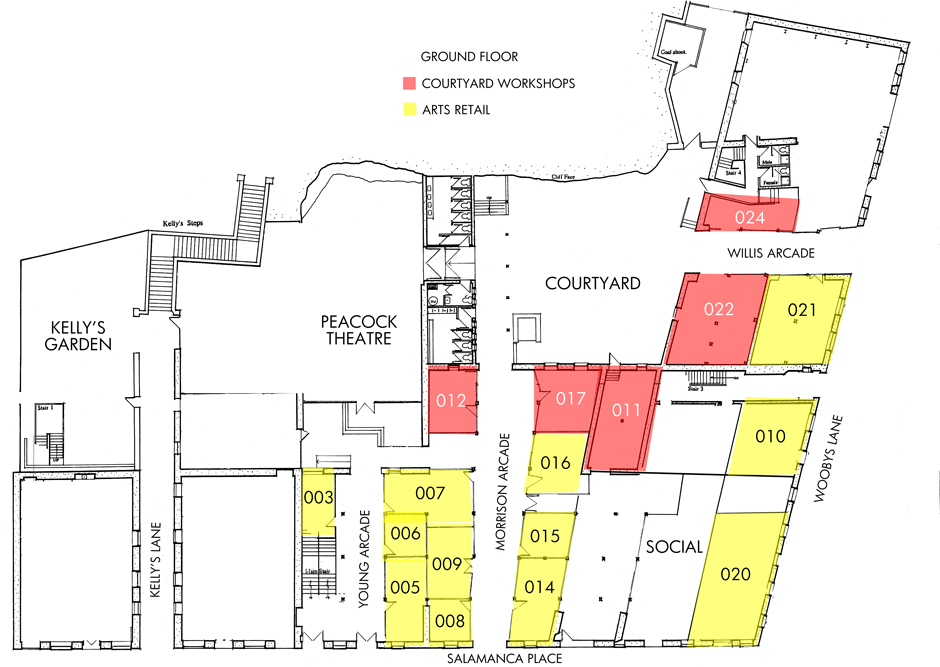 Information Kit
For more information on the Arts Retail Spaces at Salamanca Arts Centre, please download the Arts Retail Information Kit (PDF).
Availability
There are current no Arts Retail Spaces available.
To be notified of when Salamanca Arts Centre Calls for Applications for Retail, Workshop, Studio or Office spaces, please complete the form below via the alert me button. You will be contacted once the next Call for Applications opens.