Earth and Land presents lutruwita/Tasmania's natural beauty, captured within the clay of Angela Reiher's sculptural forms and Caitlin Love's canvas.
Opening Event
Friday 30 September 2022
5:30pm – 7:30pm
Top Gallery, Salamanca Arts Centre
Emerging artists Angela Reiher and Caitlin Love met in 2020 after taking ceramics classes together. They soon realised their shared ambition to produce a body of work to exhibit. Angela and Caitlin's interest in the natural landscape and obsession with the Tasmanian wilderness was the subject of many conversations which lead the pair to recognise the many ways their works speak to each other. Angela collects wild clay from different locations in lutruwita/Tasmania, to use within her work. Caitlin represents the natural environment in her paintings, including some of locations where Angela has sourced her clay from. Their work embodies the landscape in more ways than one.
Angela and Caitlin have nurtured a strong friendship over the last couple of years, consistently supporting and encouraging one another to follow their motivations as artists. Together, the pair launched their work for Earth and Land with a trip to Tasmania's wild and captivating West Coast, early in 2022. This is the first time that Angela and Caitlin have exhibited their work.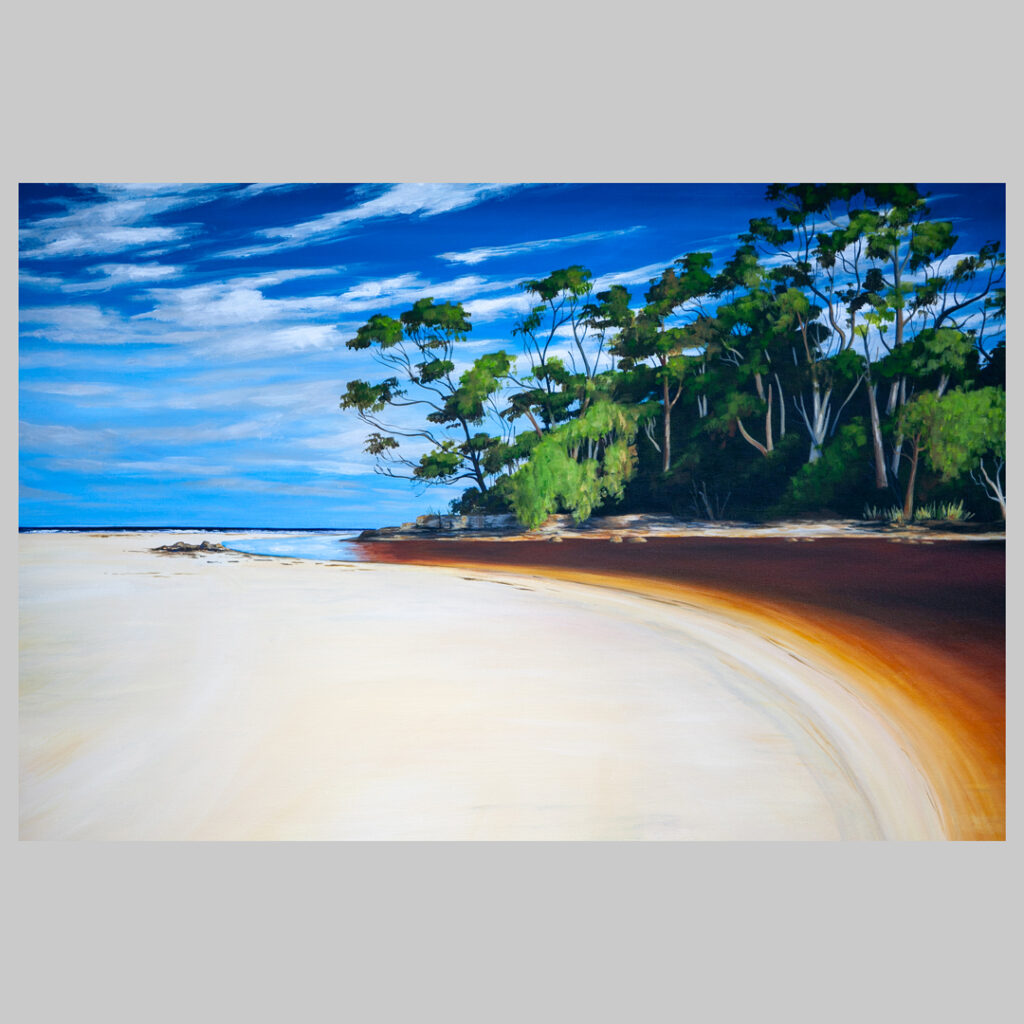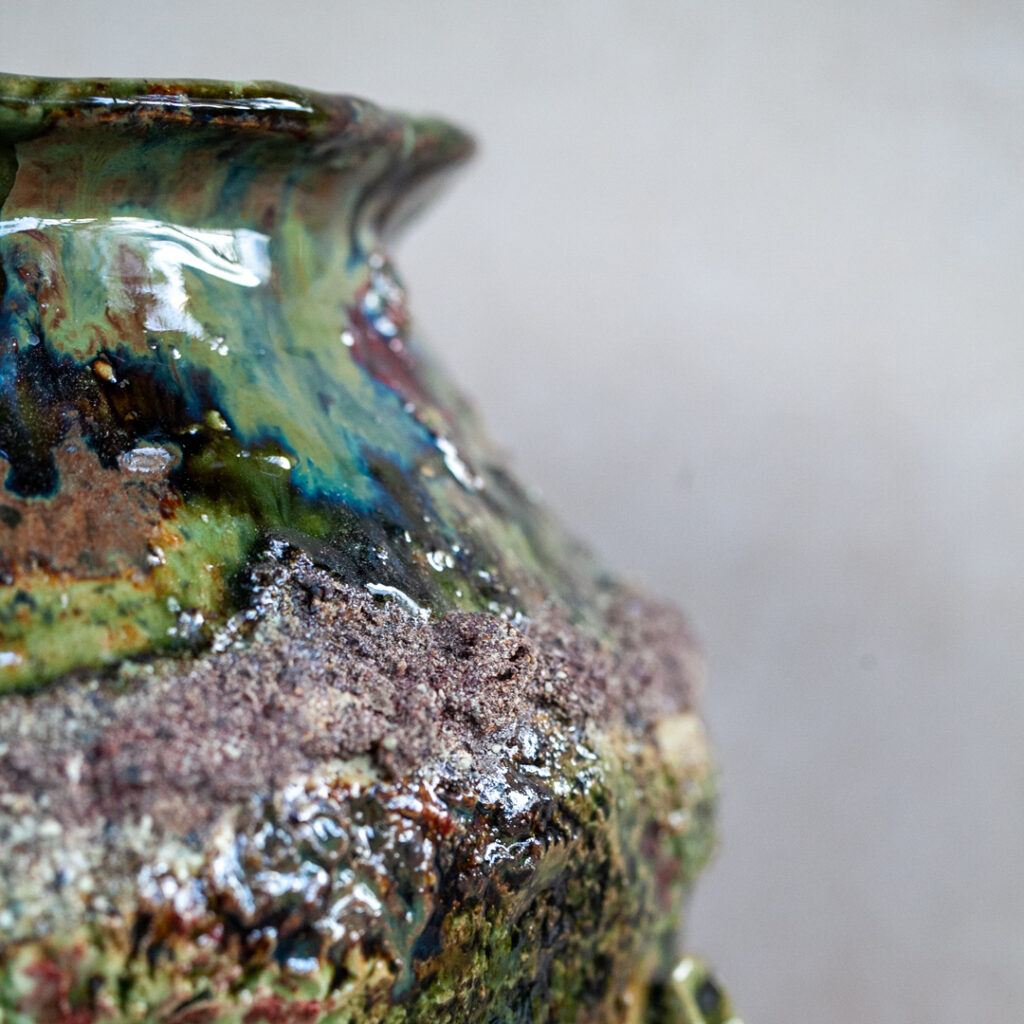 ---
Angela Reiher
Angela Reiher is an artist based in nipaluna/Hobart. Angela was born in Warragul, Victoria and moved to lutruwita/Tasmania in 2018. She came on a holiday to Tasmania in 2017 and fell in love with the amazing and diverse landscape as she travelled around the state. She has recently retired from a life of teaching to release her dreams and passion for the arts.
Angela has a deep-rooted connection with the natural world and her works reflect this. Angela's work is inspired by what she sees around her, or literally includes elements from the environment. In her ceramic work, she uses items such as rocks for tools in shaping, trimming, carving and finishing work. Angela uses shells, rocks and leaves and other found items as inspiration and to emulate colours in glazes and in the finishing effects. Her handbuilding reflects the organic shapes in the environment and incorporates aspects of natural elements such as wild clay.
Angela loves connecting to the earth by collecting and hand processing clay found in the wild. Everything is done by hand until the final firing stage, including collecting the clay, picking up or digging out the clay with a small handheld shovel or shell. Clay is broken down and squished by hand, from large lumps into a smooth mix. Angela then pushes it through a sieve and dries it out to a usable degree, wedges it and makes it ready to use. Angela uses wild clays as finishing effects on ceramic pieces that she has either handbuilt or wheel-thrown. Angela likes her artwork to 'create itself'. She begins with an idea but has learnt to have no boundaries. She likes the work to take on its own form and, in a way, to create itself.
---
Caitlin Love
Caitlin Love was born in Ngunnawal country/Canberra and she studied Art History and Curatorship at The Australian National University. She moved to lutruwita/Tasmania in 2015 and based herself in nipaluna/Hobart to further her study at the School of Creative Arts, completing her master's degree. Caitlin currently works as an art teacher.
Painting has been a lifelong passion of Caitlin's. In this exhibition, Caitlin captures the essence and life of Tasmania's diverse and pristine wilderness through her exploration of the colours and vistas that have captivated her during hiking and camping trips. These paintings reflect her personal connection to Tasmanian landscapes and the profound nourishment she receives from being in nature. There is a welcoming sense of solitude and peace that can be found in Tasmania's unique landscape, which offers Caitlin both a sense of belonging and a feeling of remoteness.