Long Gallery
Conferences
Events
Exhibitions
Film
Launches
Performances
Private Function
Rehearsals
Workshops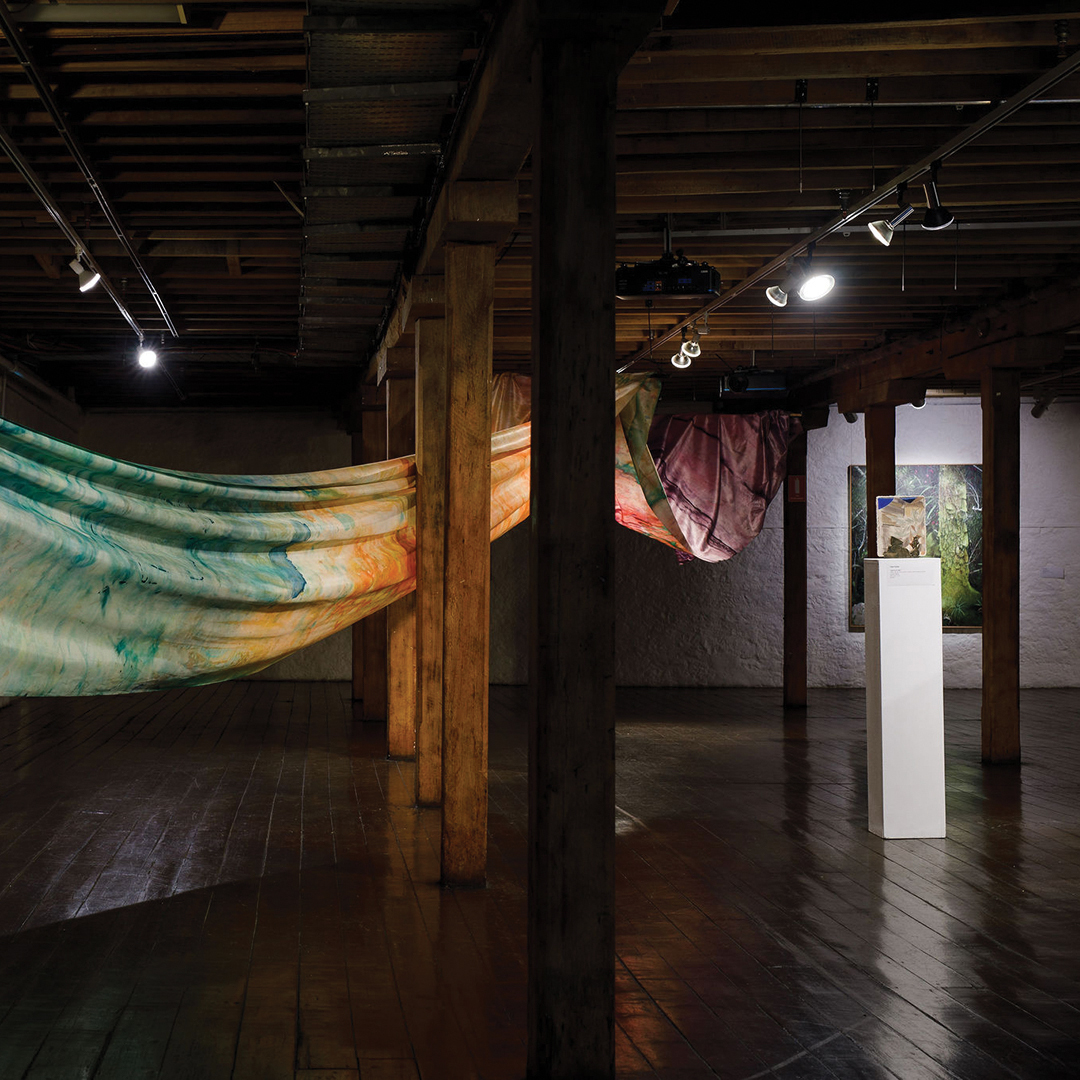 The Long Gallery is the largest gallery space at Salamanca Arts Centre.
Originally a store for whaling products, then filled with can-labelling machinery during the jam factory days, the Long Gallery has provided the backdrop to countless exhibitions, conventions, balls, auctions, recitals, workshops, product launches and live performances. It is located on Level 1 of Salamanca Arts Centre.
An enigmatic venue where 180 year-old polished floor boards stretch for 30 metres past rows of oaken columns to limewashed sandstone walls. Licensed for 400 patrons and with French doors opening above Salamanca Place, the Long Gallery is always in high demand for exhibitions and private functions. Facilities include contemporary track lighting, demountable hanging panels, lift access, storage and limited tables and chairs.
---
Venue Hire Rates
Exhibitions
Not for Profit / Educational Institutions / Schools / Artists (group or solo)
$363 per Day / $1,505 per Week
Commercial Galleries / Government Departments
$464 per Day / $1,970 per Week
Tertiary Students (does not include School Exhibitions)
$230 per Day / $985 per Week
All Private Functions / Events (includes Weddings, Performances, Conferences etc.)
$3,165 per event (maximum Hire Period of 4 days)
All prices are inclusive of GST and are effective from 1 January 2024.
---
Applying for Long Gallery: 2024 Calendar
Salamanca Arts Centre assesses applications for the Long Gallery twice annually.
Applications for the Long Gallery 2024 Calendar are now closed.
If you would like to be notified when applications re-open or dates become available due to a cancellation, please sign up to our alert list.