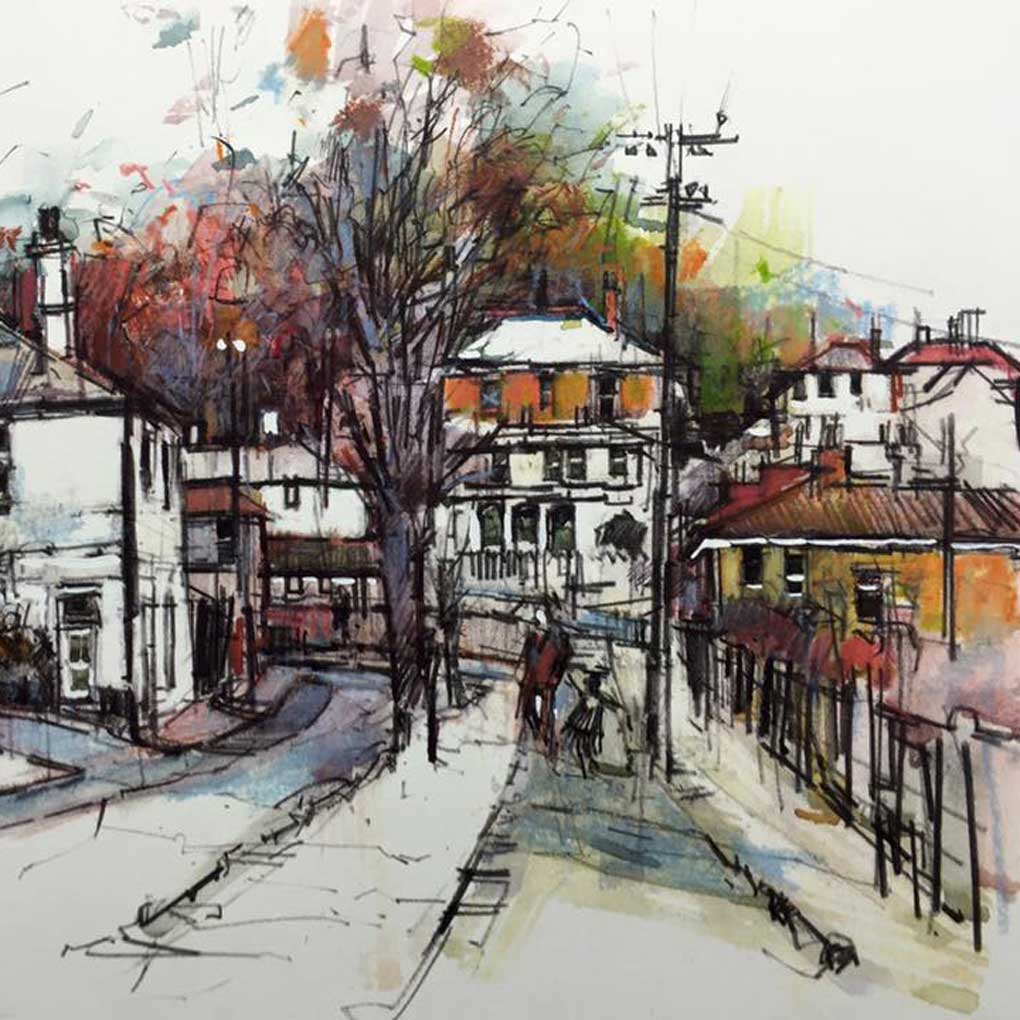 From his Studio overlooking the Salamanca Arts Centre Courtyard, Peter Barraclough paints and sketches scenes of Hobart and surrounds. 
Peter finds that folk love to watch him at work and to experience the process of creation from a blank canvas or sheet of paper to a finished piece. As he works, Peter explains why some marks he makes are working while others were not. While a knowledge of composition, technique, perspective and colour theory are all important, as an old painting lecturer at his art school in Liverpool in England used to emphasise, "Don't forget the three-H principle: Heart, Head and Hand."
When all three are working together, happiness reigns.