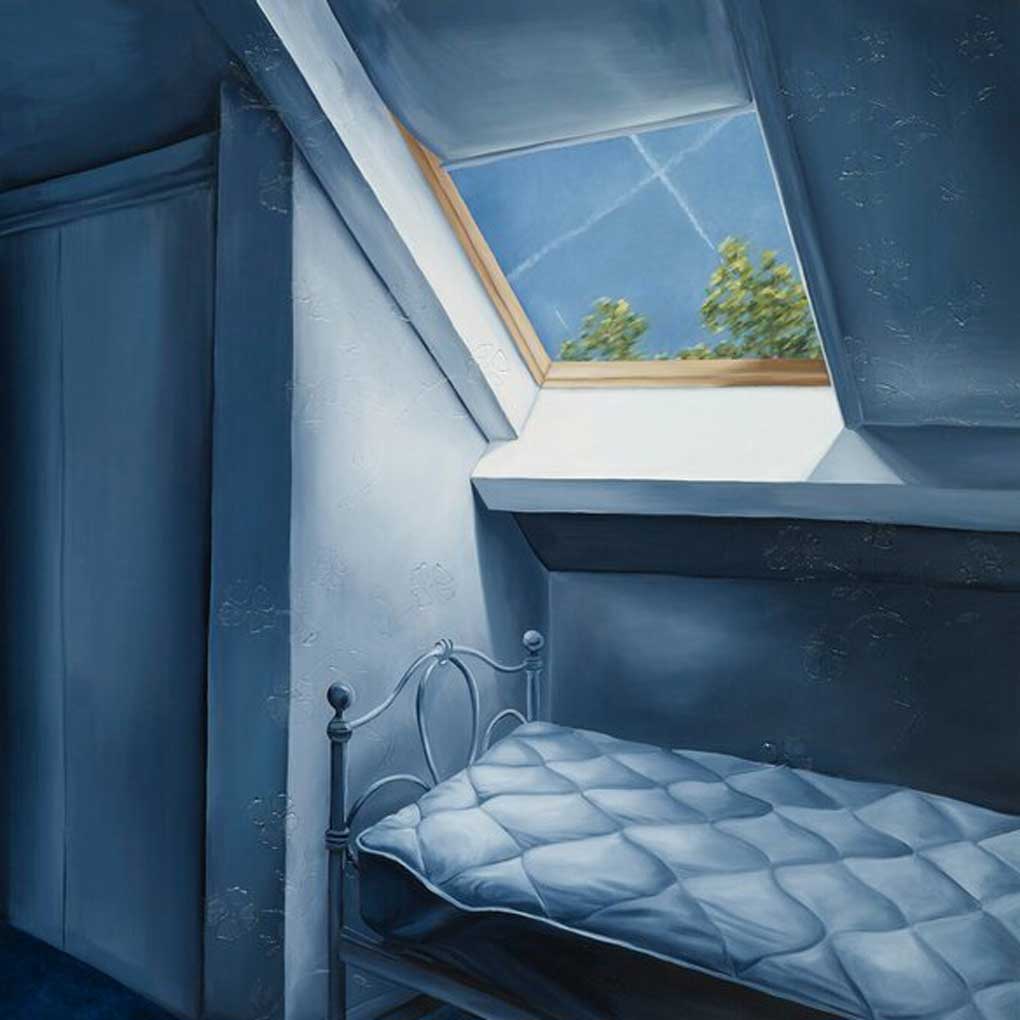 Abigail Rothery is an emerging artist and recent graduate of the Hunter Street School of Creative Art.
Abigail Rothery's work forms an ongoing visual investigation into the human experience of identity, memory, and place based on photographs and constructed scenes of both personal and vicarious visual experiences. She uses distinct dualities and textures through a combination of drawing, painting, printmaking, and collage techniques that continue to be developed and expanded upon in the studio.
Abigail also makes up one-third of the newly-formed Risoprinting press Moon Press, with Leigh Rigozzi and Joshua Santospirinto.