Join the Artist Community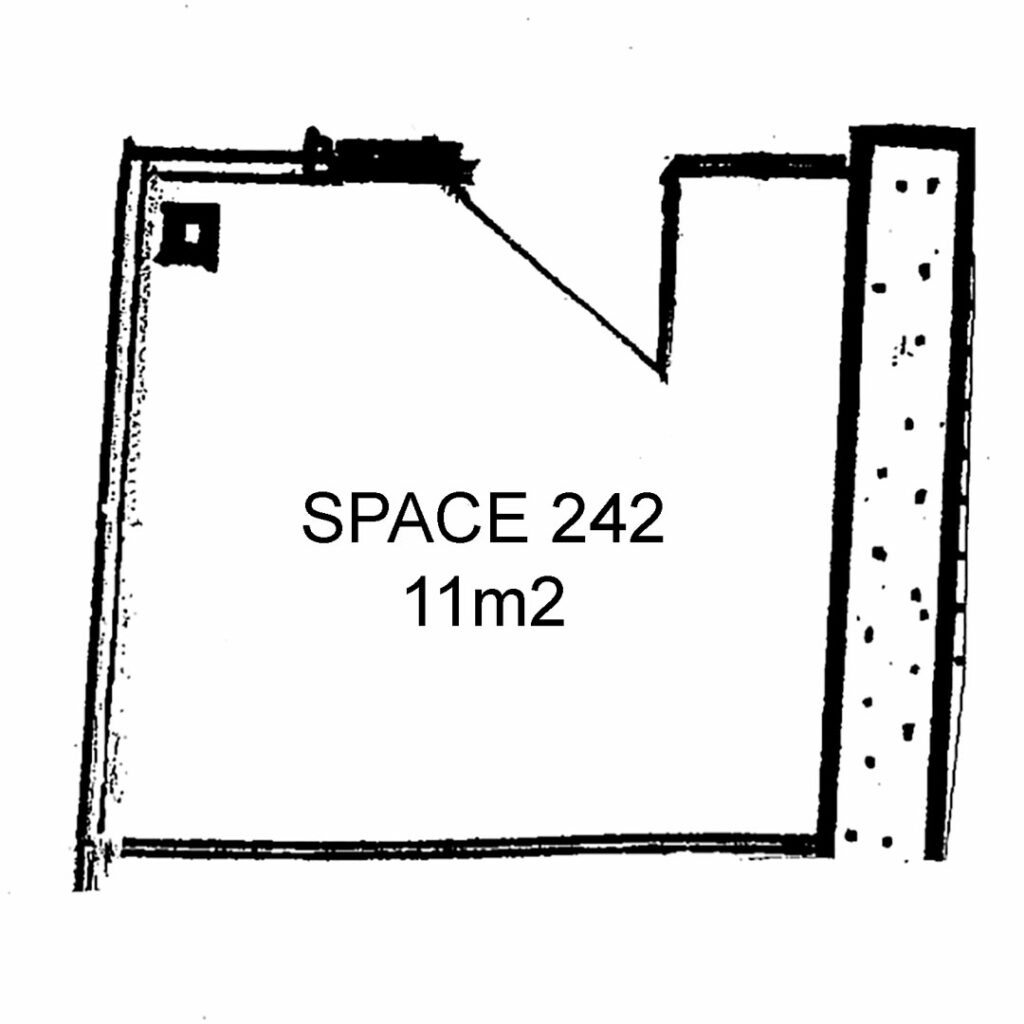 Salamanca Arts Centre Studios evolved with the objective of providing affordable studio space for artists developing their professional practice within a supportive, collegial atmosphere.
About Space 242
Availability
Available NOW for a one year lease
Location
Addison Studios
Level 2, Addison Building
Size
11m2
Rent
$325.00 per month (inclusive of outgoings and GST)
Space 242 is a studio located on Level 2 of the Salamanca Arts Centre. It is a smaller Studio between the Studio Gallery and Top Gallery, with glass, limewashed stone, and plaster walls. It has floorboards, multiple powerpoints and is NBN ready.
Space 242 has level access via the lift located in the SAC Courtyard.
Space 242 is an interesting Studio with potential to be a working studio or office space for a practicing artist, or a studio / gallery / retail space. Consideration should be given to the facilities available and we recommend contacting the SAC Office to arrange a viewing.
A shared kitchenette area (with sink) is available for the Level 2 Addison / Morrison Studios.
Applications are sought for artists working in any medium.
Deadline for Submissions
Monday 5 June 2023
For more information or to arrange to view the Space, please email info@sac.org.au