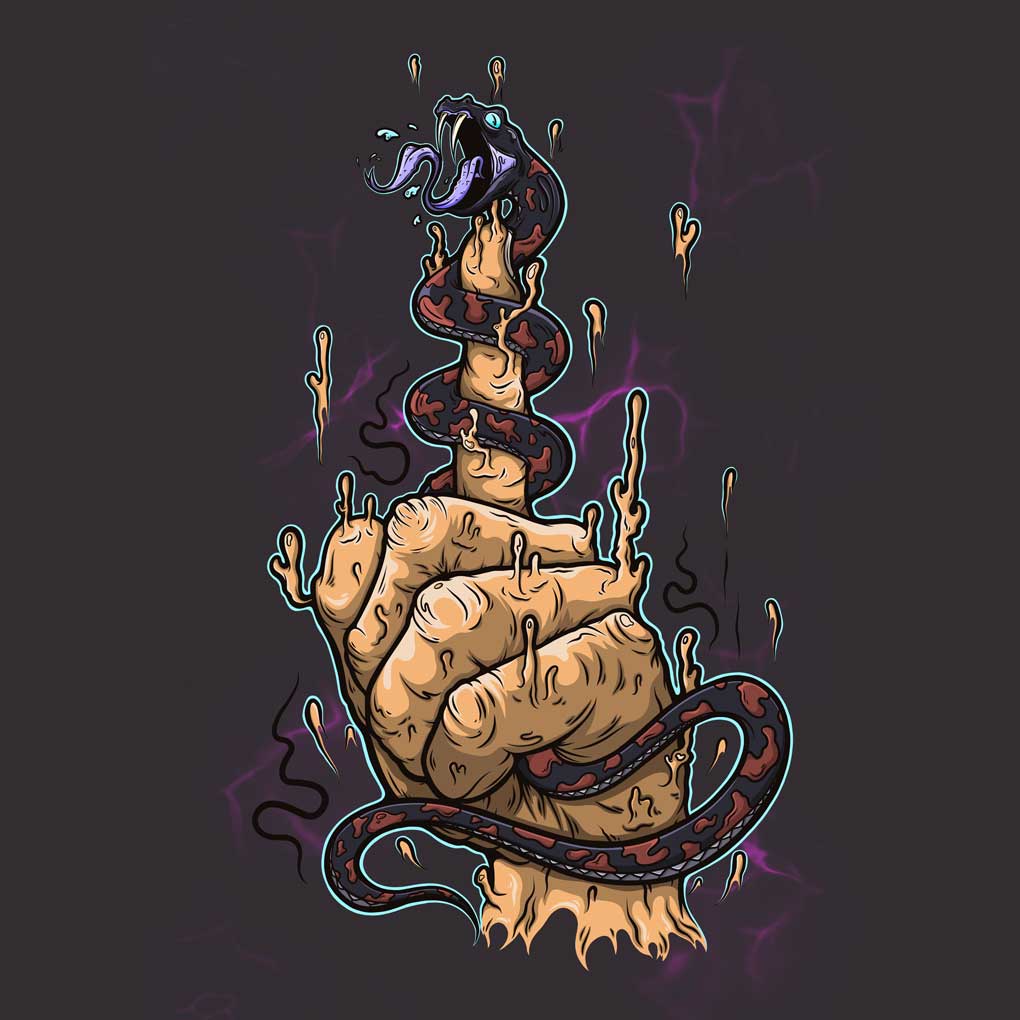 The debut solo exhibition by emerging Tasmanian artist Nick Hills.

Breathe pushes the themes of life and decay in the natural world to a new level. It's a menagerie of characters and emotional states, everything from spiders tangled upon melting limbs to whimsically psychedelic animal portraits.
Originally inspired by a need to break through some mental health barriers, Nick's work is a great insight into the artists mind and the 3-year journey involved in coming out of a difficult time and building up a whole new perspective on life.
Coming from a background in mountain biking and a love of hard metal music (the pieces are named after lyrics from Nick's favorite bands and musicians), Nick's unique style is both dark and brightly energetic.
All works are archival inkjet printed on 100% cotton rag museum grade paper by Papermill Printhouse (Melbourne) and Full Gamut (Hobart) and are all framed by Hobart's finest Wagner Framemakers.
All prints are available for purchase.
Merchandise, stickers and other accessories are also available for sale down in Spacebar Gallery.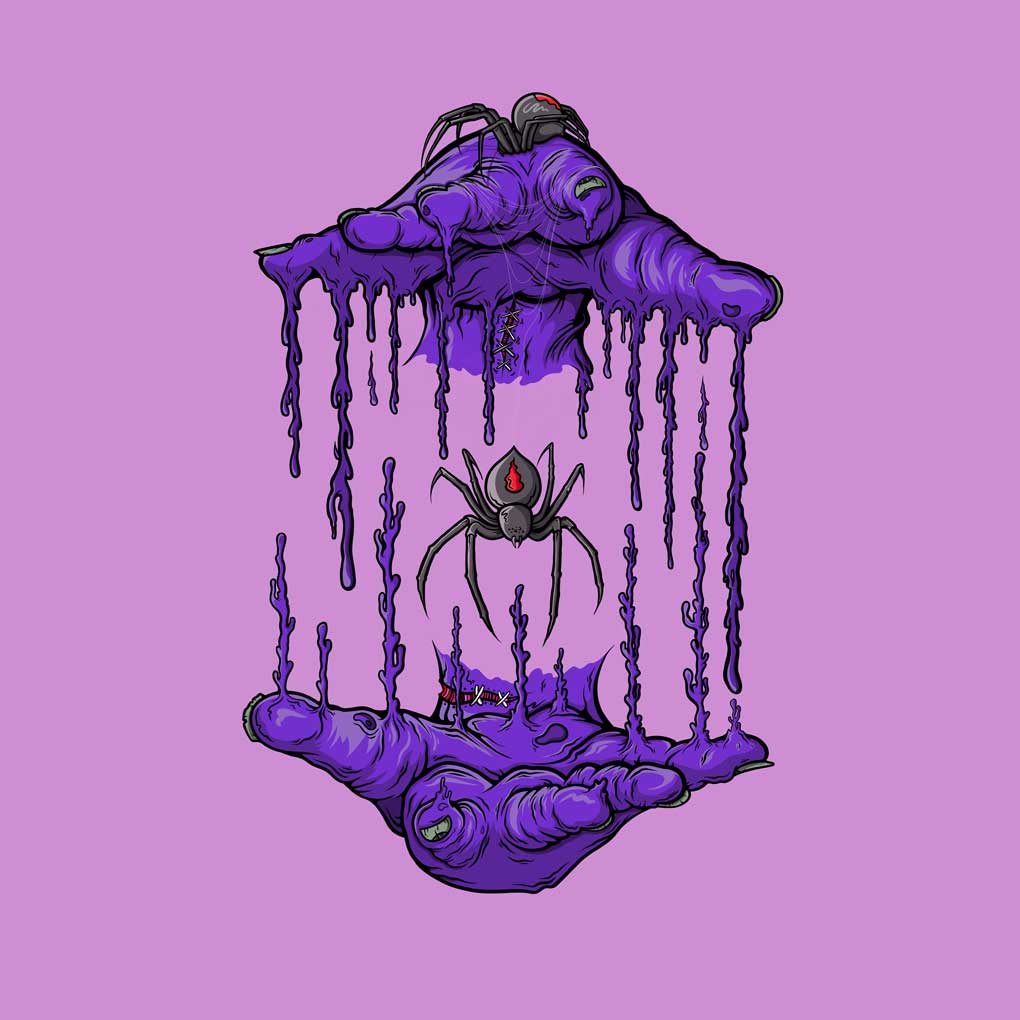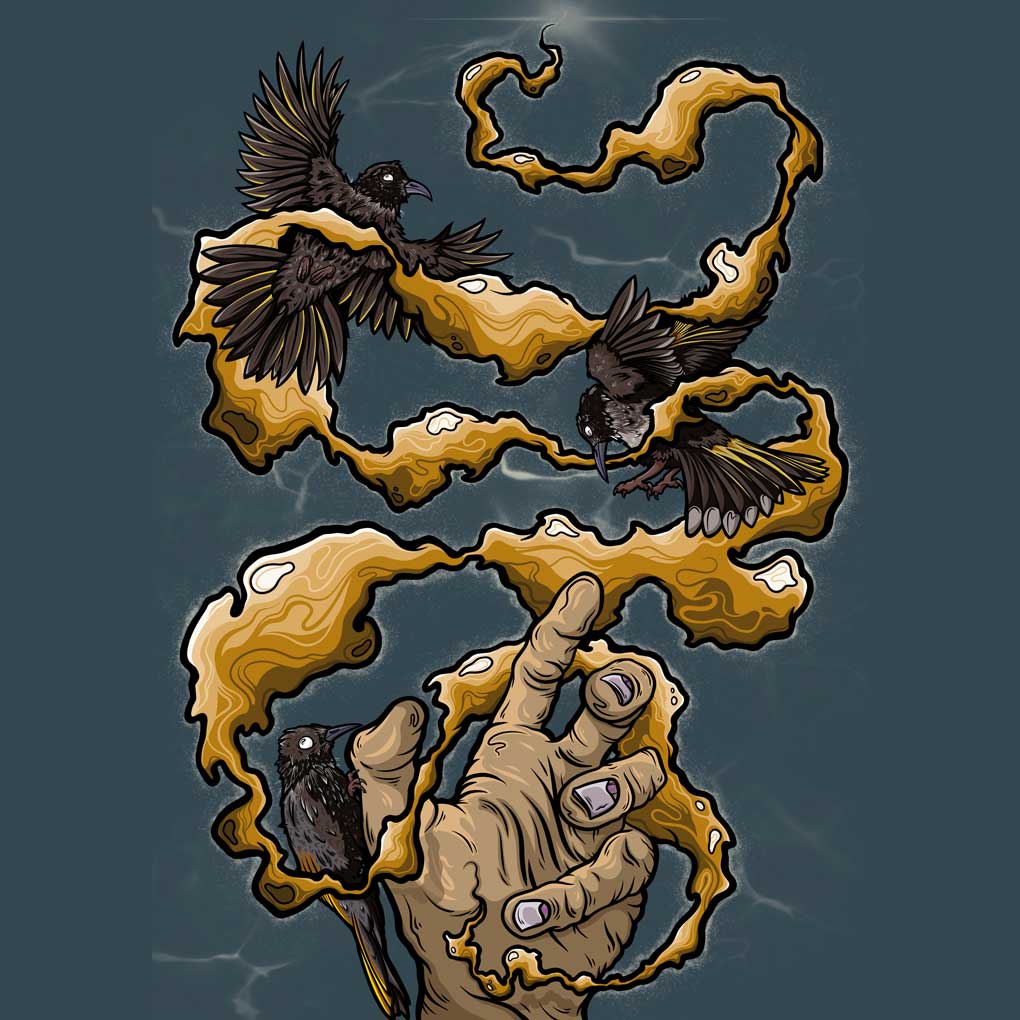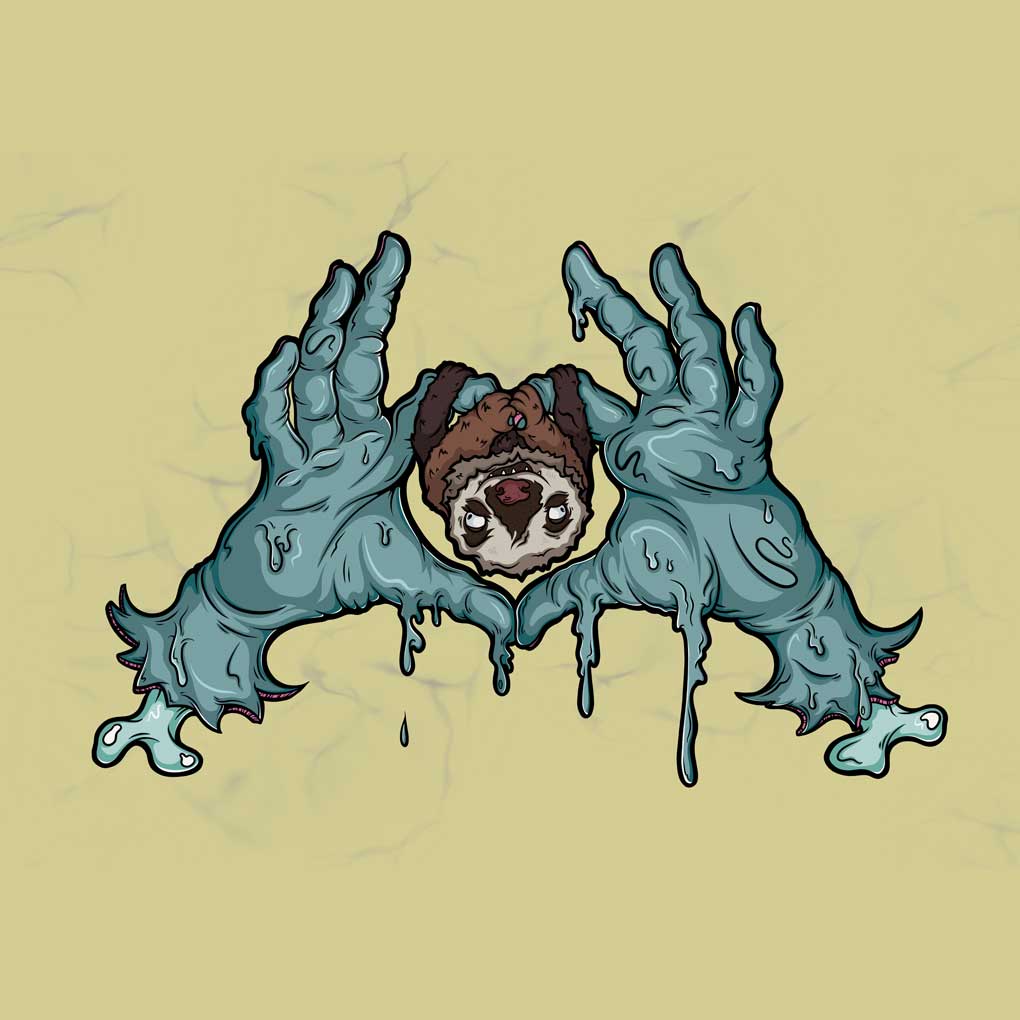 ---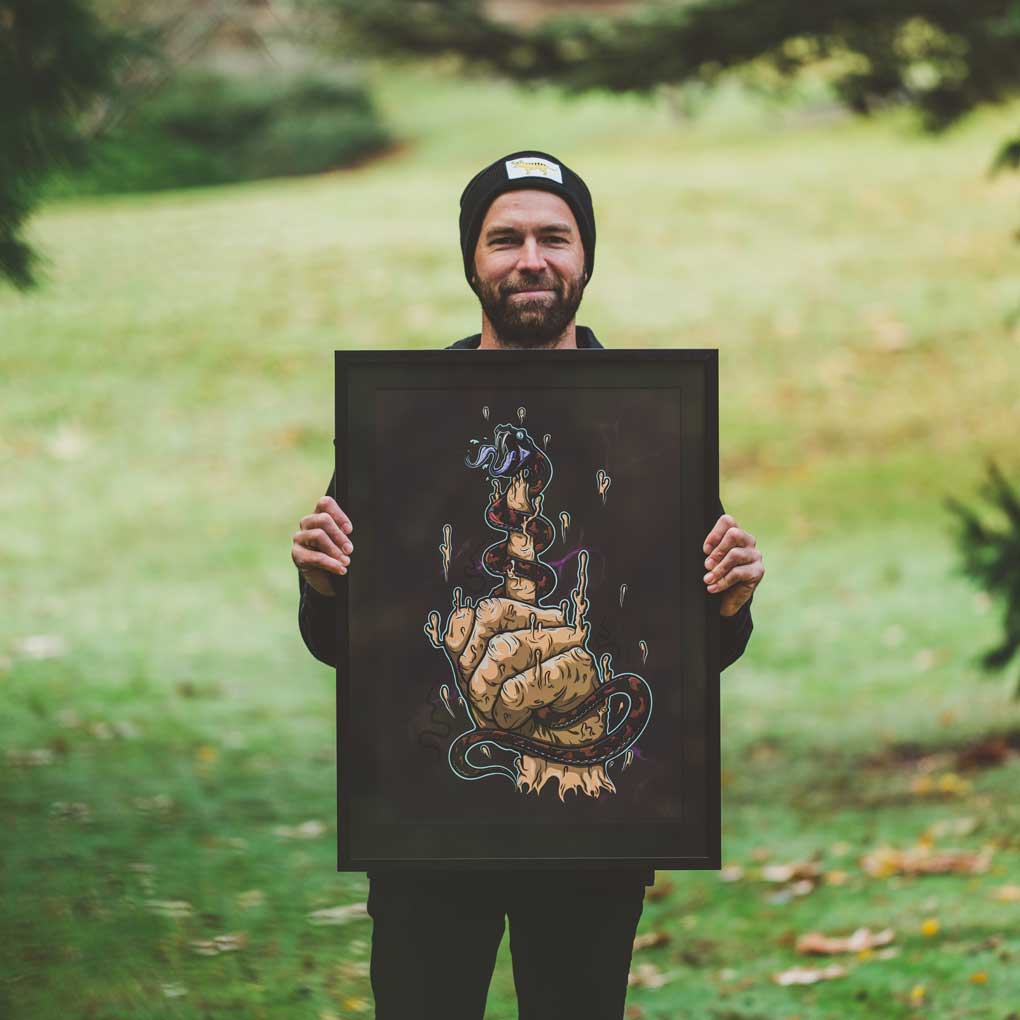 Nick Hills
Nick Hills is an emerging artist based on Tasmania. Nick specialises in digital illustration, creating colourful thought-provoking works.